Leica's CL mirrorless camera is retro-delicious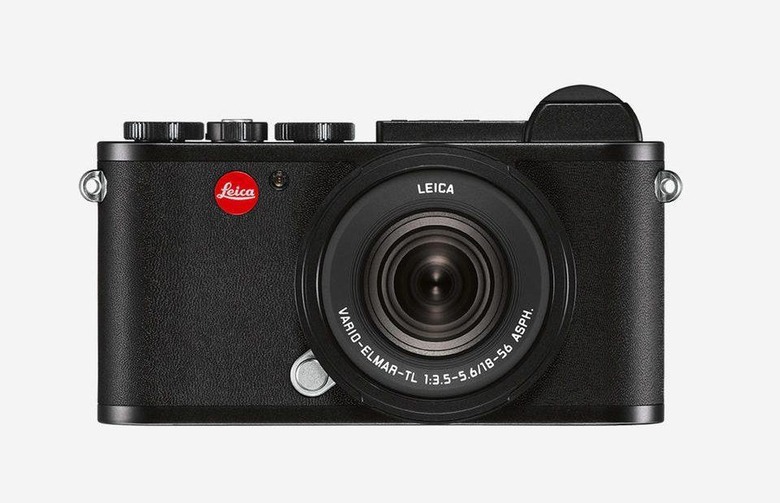 Lecia's APS-C line up is still a little on the slim side, but today it's getting a big addition with the announcement of the Lecia CL. It's designed to invoke the original look and feel of the original Leica camera, so it shouldn't have a problem finding fans based on that little detail alone. While the Lecia CL promises a lot for a compact camera, that capability is definitely going to cost you a fair amount of cash.
Often times, talk about cameras focuses on specifications like autofocus or the megapixel count of their sensors, but Lecia actually dives into this announcement by first discussing the CL's viewfinder. The EyeRes electronic viewfinder, as it's being called, offers a latency time "below the threshold of perception," and a resolution that clocks in at 2.36 million pixels. As a result, Lecia says that the EyeRes viewfinder will show you the final image before you even press the shutter release, giving you more control over how your photos turn out.
Still, the focus on the viewfinder doesn't mean that the Lecia CL can't hold its own in other areas. The 24 megapixel APS-C sensor ensures the "best possible ratio of image quality to system size." The Leica CL is also outfitted with a Maestro II processor, and is capable of recording video at resolutions of up to 4K at 30 frames per second. In other words, we're basically looking at a TL2 with a retro flair.
All of the controls that you'll need are located on the camera's top plate, allowing you to adjust those controls without taking your focus off of the viewfinder. You can also immediately share your photos with your other devices using the built-in WiFi module and the Leica CL app. While the camera may be inspired by Oskar Barnack's Leica I, it's clear that the company was okay with making a few additions to bring it into the 21st century.
As with its more modern looking APS-C brother, the TL2, the Leica CL is compatible with Leica's range of TL-Lenses. Leica says that the black version of the Leica CL will become available at the end of November, which suggests more variants may be on the way after launch. If you want to make this camera yours, however, be prepared to part with a not insignificant $2,795.