Leica TL2 arrives with 24MP, 4K video, and new Maestro II processor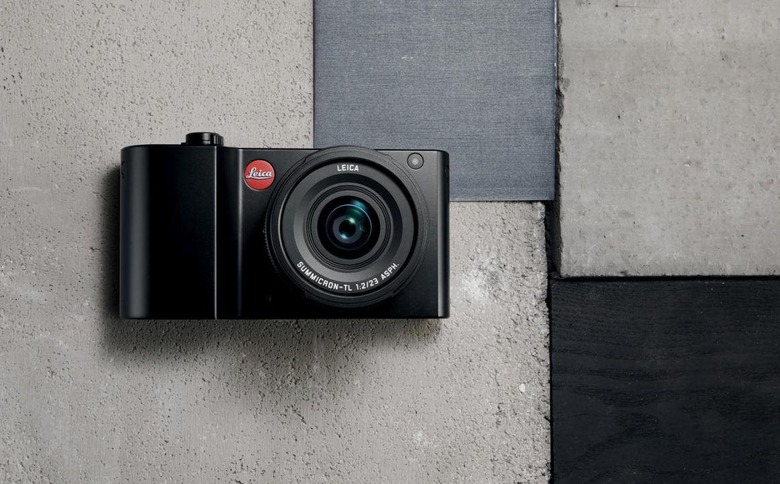 Following weeks of rumors, Leica has officially launched its new TL2, a compact camera based on the Leica TL-System. This time around, Leica has fitted its TL camera model with a new 24-megapixel CMOS APS-C format sensor, as well as the new Maestro II series image processor. The camera is, despite its compact size, intended for serious photographers in need of serious quality.
Many of the leaked specs we heard in recent days have been proven correct; joining the aforementioned image processor and CMOS sensor is a beautiful body crafted out of a single block of aluminum. According to the company, its combination of 'elaborate manufacturing' and premium materials is 'unique in the history of camera construction.'
The Leica TL2 is capable of recording videos in 3840 x 2160/30fps resolution, as well as lesser resolutions at greater frame rates, such as 1080p/60fps and 720p/120fps. This is joined by improvements to the camera's auto focus precision and speed, with Leica saying that it only takes about 165 milliseconds for the camera to focus on its subject; this is thrice the speed of the previous model.
Other features — and there are many of them — include a shutter speed up to a blistering 1/40,000s, an integrated WiFi module, USB 3.0 and HDMI, and a 3.7-inch LCD touchscreen display. The camera is slight on physical controls, featuring only four control elements, the touchscreen aside, all of which are described as 'intuitive.' Users have access to six lens options for the Leica TL-System. It's a great camera by any measure, but one with a substantial price tag that starts at $1,950 USD.
SOURCE: Leica