Leica unveils Pradovit D-1200, First Entry in Digital Projector display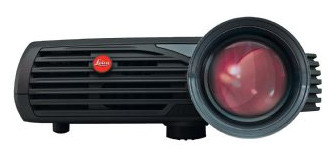 The days of 35mm slide projector have receded into the past as new digital projection equipments offer much easy and convenient integration with nowadays digital still and motion pictures. Even the old school Leica will be releasing their first digital projector with the announcement of Pradovid D-1200 – Featuring the traditional Leica superb optics while claiming smallest and lightest projector within its class.
Weights in 7.5lb, the compact Pradovit D-1200 sports a Texas Instrument's WUXGA 1920x1200 DLP panel; offering 2500:1 contrast ratio, 1400 lumens and is capable to throw up to a 432-inch diagonal size picture despite its diminutive dimensions. The unit also offers a set of component input ,hdmi 1.3, DVI digital interfaces and high end video processor from Crestron and Pixelworks. The Pradovit D-1200 will be available from November with pricing information to be released later.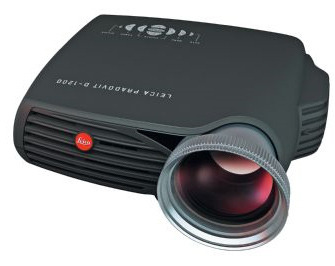 [via adorama]