Leica SL (Typ 601) mirrorless camera ships next month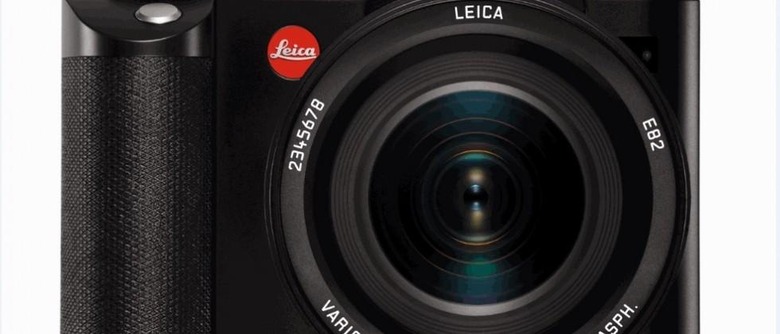 Leica has launched its new Leica SL (Typ 601) full frame mirrorless camera alongside a new 24 – 90mm f/1.8-4 lens. The camera is hailed as a superior option among the mirrorless camera offerings out there, bringing with it a 24 megapixel CMOS sensor and lack of low-pass filter, as well as the maker's Maestro II processor and up to 4k-resolution video recording. The camera is up for pre-order now, and will ship starting November 21.
The Leica SL (Typ 601) boasts a wide array of features. That aforementioned 4k video recording ability comes in two varieties, for example: UHD 4k at 30fps and DCI 4k at 24fps, meeting the needs of most users. There's also Full HD 1080p video recording at up to 120fps. Those who use an external recorder can record video at 10-bit color depth, while recording internally is limited to 8-bit.
There's an integrated stereo microphone that offers both manual and auto controls, as well as a standard 3.5mm audio input for using an external microphone. The camera also features a nearly 3-inch 1.04m dot backlit LED touchscreen display with both anti-scratch and anti-fingerprint coatings. Those who prefer an EVF can use the 0.66-inc 4.4MP EyeRes viewfinder.
Camera setting options include a burst mode of up to 11fps, which can take unlimited JPEG images or up to 33 DNG shots. There's a primary media card slot for accepting UHS-II cards, while a secondary slot is available that supports the slower UHS-I cards. Integrated GPS allows for geo-tagging images, and there's WiFi for sharing content.
It all looks excellent, but as with most Leica cameras, it won't come cheap. The camera body is priced at $7,450 USD, not including the cost of a lens.
SOURCE: B & H Photo