Leica Q Snow limited edition camera is made for the Olympics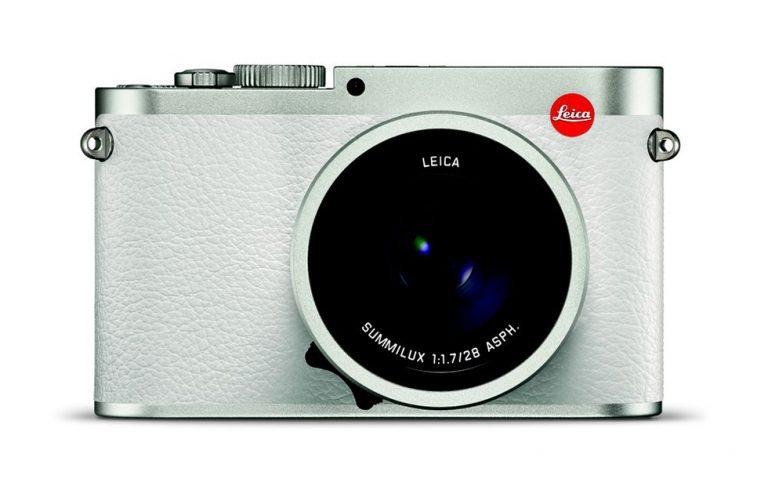 Leica has announced the Leica Q "Snow," a white version of the model made for the Olympics, sort of. The camera is a limited edition model designed in collaboration with the Swiss Olympics gold medallist snowboarder Iouri Podladtchikov, and its name refers to its snowy white color. Only 300 units are being made this time around, making it a very limited edition model.
The Leica Q is a full-frame camera with a fast prime lens and a sleek, slim style. Leica says this particular edition is based on the color version of the Leica Q model, which itself has a silver anodized baseplate and top deck, as well as silver controls on the top deck.
However, the "Snow" edition includes a new shoe cover accessory, which is made from aluminum, and there are highlights made with pure white trim composed of real leather. As well, and as is common, this limited edition series will include serial numbers that define each unit's position in the run.
Overall, users get a full-frame sensor, a 3.68MP integrated viewfinder, plus a Leica Summilux 28mm f/1.7 ASPH lens. The "Snow" model, excepting the unique features listed above, is identical to the regular Leica Q model. Users can record Full HD video at 30fps and 60fps in MP4 format, plus there's integrated WiFi for use with a mobile device running the Leica Q app.
Leica will be releasing the Leica Q Snow with a white carrying strap and soft white leather case in March 2018. The set will cost more than the regular Leica Q at $5,395 USD.
SOURCE: Leica