Leica MP Golden Camera dumps taste in honor of China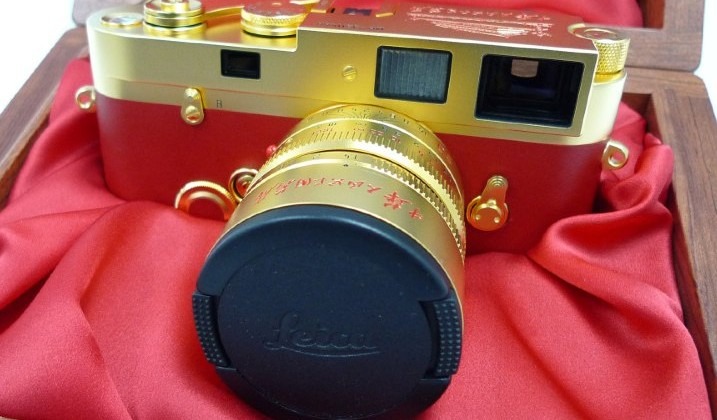 It's not often we get a tip suggesting "you may want to share this ugly camera with SlashGear readers", but having looked at Leica's MP Golden Camera Limited Edition [pdf link] we do reckon you should be warned.  Created to mark the 60th anniversary of the People's Republic of China, the gaudy Leica is lavishly coated with 24-carat gold and swaddled in Leica Red Box Calf leather; only sixty of them will be produced.
If the color scheme wasn't enough for you, there's an inscription of what's said to be Mao Zedong's front type – "Long Live The People's Republic of China" – a picture of Tiananmen Square and plenty of Chinese calligraphy.  There's even a "luxury wooden box" to hide it in.
Since owners may want to take some photos with their limited edition camera, there's a special Leica Summilux-M 50mm f/1.4 Gold lens in there too, though the plastic lens cap looks a bit cheap.  Figure on putting aside 199,900 Chinese Yuan ($29,300) if you want one yourself, though you'll probably have to book a flight to China, too.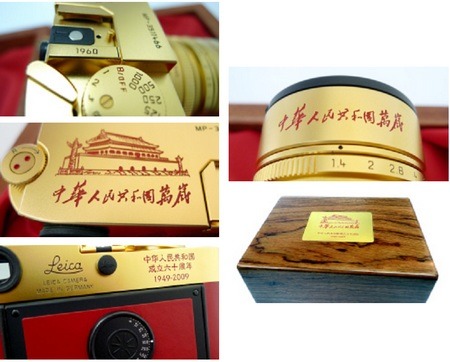 [via iTechNewsNet]