Leica M-D (Typ 262) digital rangefinder ditches LCD screen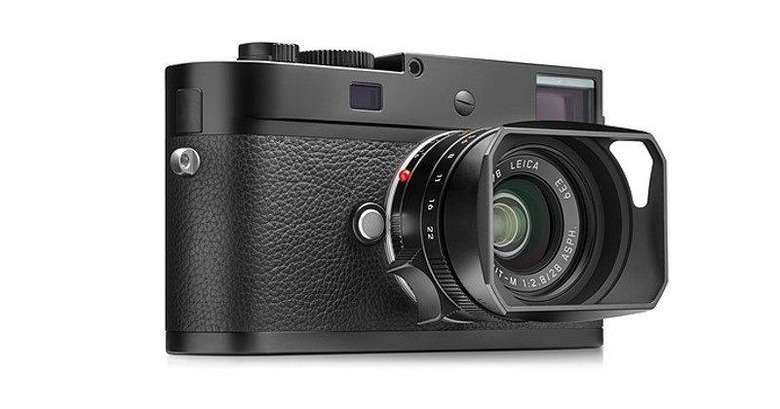 Majority of the mainstream camera makers have more or less conceded the battle to smartphones, obliging selfies and hi-tech composition on vari-angle LCD screens. Acclaimed German camera maker Leica, however, is going against the flow. It wants to bring back the simple pleasures and thrills of photography, especially during the age of film, even with one foot down in the digital age. And it is doing that by removing all but the essentials from the new M-D (Typ 262) digital rangefinder, including the now conventional LCD panel.
That might sound almost blasphemous, but Leica's rationale perhaps appeals to true lovers of photography. These days, anyone with a camera just points and shoots, often times repeatedly. They can edit things out later anyway. Or, conversely, they are far too obsessed with how the shot looks in their display, sometimes including effects, that the magic of the moment gets lost in the process.
The M-D (Typ 262) is designed to bring back the spirit of photography, or so Leica proposes. With an LCD panel, photographers are forced to go back to the core principles of photography, to carefully and conscientiously frame each shot via. And like film cameras of old, you won't be able to review the shot you just took, forcing you to make every moment count. And like the others in the M rangefinder line, the M-D (Typ 262) doesn't even support recording videos.
The M-D (Typ 262) is practically the M (Typ 262) launched last year, except without the LCD screen, plus a few other changes. It has the same 24 megapixel CMOS sensor with an ISO range of 200-6400. It noticeably doesn't have Leica's iconic red dot logo, which the company says is to promote the camera's "discrete" personality. It is so discrete that it silently boasts of a very quiet shutter system. Somewhat ironically, the large ISO sensitivity dial at the back, where the LCD screen would have been, is anything but discreet. Also unlike the M (Typ 262), the M-D (Typ 262) flaunts brass top and bottom plates, which are also rather not so discreet anyway.
Leica is definitely taking a big leap of faith here, more so than any member of the M rangefinder family. While those already don't support videos, Leica has taken more away from the M-D (Typ 262), all for the promise of a more old-school photography feel. That means no reviews, no touch focus, and definitely no selfies. All for the rather steep price of $5,995, available starting this month.
VIA: DP Review