Leica CL Street Kit camera bundle targets street photographers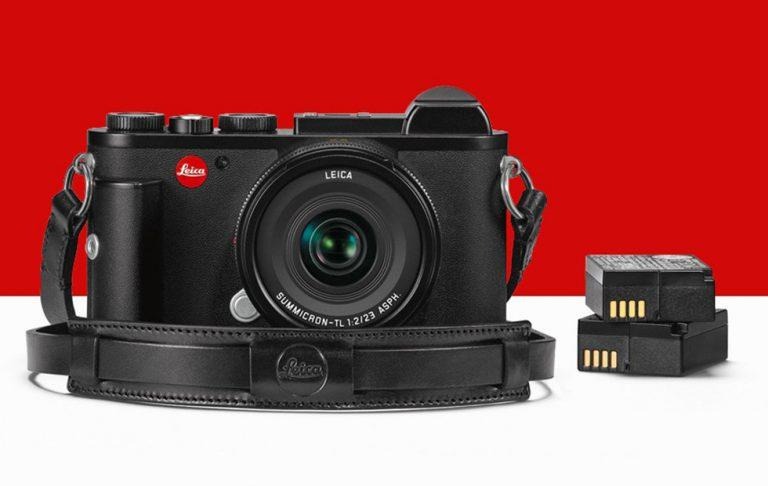 Camera maker Leica has introduced a new bundle called the CL Street Kit. The new product features the Leica CL mirrorless camera, as well as a spare battery, black leather camera strap, and more. The camera is targeted at street photographers who need ample battery power and a convenient way to carry their gear.
The Leica CL is an APS-C mirrorless camera the company bills as an ideal system for street photographers and others in need of a capable, highly portable camera. The device isn't cheap, costing around $2,800 for just the body. Photographers keen to adopt the system now have the option to get a unit paired with a suitable lens, extra battery, and black leather strap.
The Leica CL Street Kit is targeted at "all skill levels," and it includes a Leica Summicron-TL 23mm F2 ASPH lens. That lens, according to Leica, offers an ideal balance between sharpness, field of view, portability, and speed for getting shots in the moment. The camera supports other compatible lenses too, of course, also covering other photographic needs.
The Leica CL features a 24-megapixel sensor, rapid autofocus, support for shooting speeds up to 10fps, a built-in EyeRes viewfinder, an L-Mount bayonet, and compatibility with Leica's mobile app. Users can use the Leica FOTOS app to directly transfer and share images from the camera to social media platforms.
The Street Kit's included camera features the maker's classic anodized black finish, which pairs nicely with the included black leather camera carrying strap. There's a second battery, as mentioned, all bundled together for $4,195 USD. The Leica CL Street Kit is available to purchase from Leica's stores, dealers, and boutiques as of today.