Leica APO-Summicron-SL 50 f/2 ASPH official with beastly specs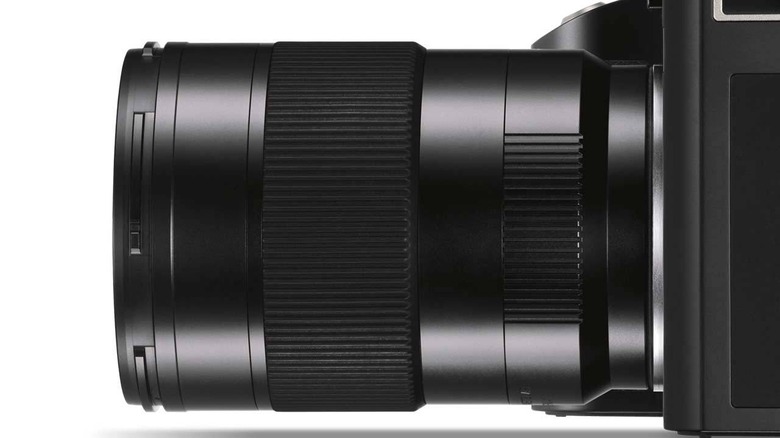 This week the folks at Leica revealed the Leica APO-Summicron-SL 50 mm f/2 ASPH lens, a new member of the SL lens family with twelve lens elements arranged in ten groups. In the mix are three lenses with aspherical surfaces in place specifically for correcting optical aberrations. Users will find this lens in stores online first, then in physical stores very, very soon.
Angles of view with this lens are as follows: 47.2° diagonal, 40.0° horizontal, and 27.3° vertical. Working range for this lens starts at 0.35 m and reaches off into infinity, and the smallest object field it can capture is 120 × 180 mm. In the hardware you'll find an aperture setting range 2-22 and an E67 filter thread.
This lens has Leica's Aquadura coating for its exposed lens surfaces as well as standard sealing protecting the rest – so you'll be able to use the lens in the rain. Leica suggests all Summicron-SL lenses "can be confidently used in most extreme weather conditions."
Inside you'll find DSD Dual Syncro Drive technology – stepping motors through the entire focus range of the lens. You can travel through the entirety of the focus system in "just about 250 milliseconds" – which, if you did not know, is highly decent, and more than quick enough to keep up with most moving objects.
This lens weighs in at 740g and has a (largest) diameter of 73mm. The length of the entire device (to the bayonet flange) is 102mm. So you're not gonna want to keep this one in your pocket – unless of course you've got a very large, very padded and safe pocket. You most certainly will not want to drop a lens of this caliber – not when you've payed a cool $4,495 USD to own the unit.
The APO-Summicron-SL 50 mm f/2 ASPH works with the L-Mount standard which is compatible with all cameras manufactured by partners of the official L-Mount Alliance. Those who wish to attain this piece of hardware will find it available in Leica Stores, boutiques, and dealers, for right around $4,500 immediately (or very, very soon, depending on the dealer!)