Leica $31,792 camera is...expensive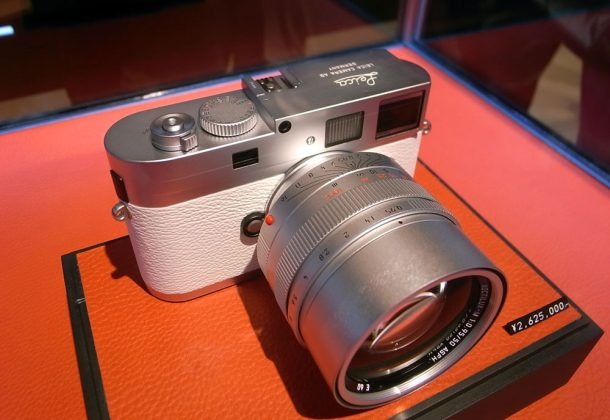 Leica, a luxury German camera manufacturer, has announced its latest creation – a digital camera that has a retail price of 2,620,000 yen. That's around $32,000. What's so great about this? Well, for that kind of price, it's hard to really sell it, but it is a limited edition of the Leica M9-P, which retails for around $8,000. So basically you're paying an extra $24K for special casing, color, and styling.
This special edition camera has a silver Nocitlus M f0.95/50mm ASPH lens, white leather on the body of the camera with a matching white step, custom-etched Leica text on the top, and silver chrome body styling. This camera was launched to coincide with the opening of the Leica Daimaru store in Tokyo, so again, anyone who buys one is paying for the bragging rights and not much else.
In a world where the digital camera market is dwindling because people use their smartphones for everything, a world where a corporate legend like Kodak can go bankrupt because no one wants to spend money on camera stuff anymore, it's nice to see that someone actually has the guts to launch such a ridiculously priced camera. Obviously, one could buy a pretty nice car for the same price. Of course, if we had that kind of money we'd grab it in a heartbeat.
[via Cnet]