Lehmann Aviation OpsCenter drone software lands for Windows Phone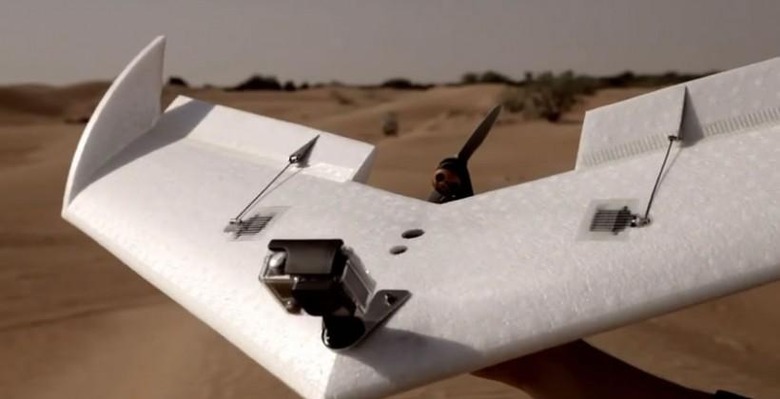 Lehmann Aviation has posted a new video to Facebook that shows off its L-A series of fully autonomous drone aircraft and its new software. The drone aircraft appear to be made from foam and it uses a flying wing design. Take off and landing duties are automated.
Despite being small and lightweight, the drone in the video has enough carry capacity for a GoPro camera mounted on the leading edge of the wing. Lehmann is showing off its new OpsCenter flight preparation and mission control software in the video. That software is now available for Windows Phone 8 devices at no cost.
No technical details of the software are noted in the video. It appears that the software can show a live feed from the camera on the drone. OpsCenter software also appears to do the pre-flight inspection with the control surfaces twitching in what appears to be a pre-flight check in the video.
Launch of the drone aircraft requires the user to wait for the electric motor to spin up, and then the operator tosses the drone into the air. It controls all flight duties autonomously. Where the aircraft flies is apparently controlled from the software. The drone uses no landing gear and simply glides to the ground where it lands on its belly.