LEGO Women of NASA set release date and pricing info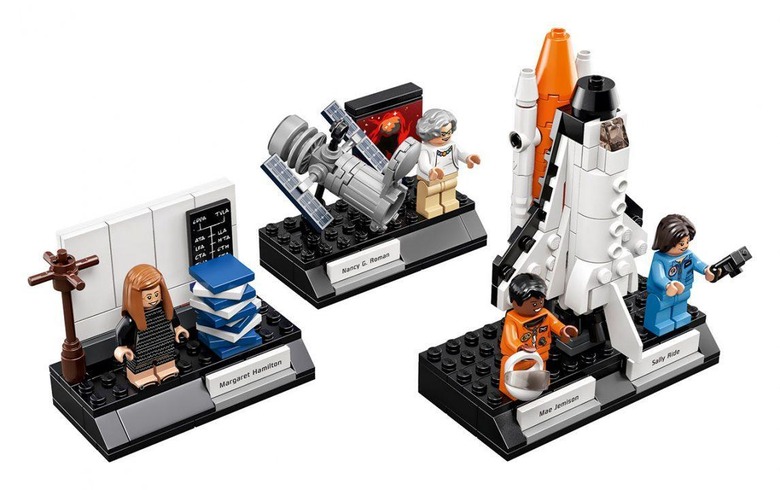 This week the folks at LEGO presented the final version of what'll be one of the most awesome Minifigure-centric sets in history. This is the LEGO Ideas "Women of NASA LEGO set". It comes from the awesome mind of fan designer Maia Weinstock who presented her idea to LEGO Ideas under the headline "Ladies rock outer space"!
"In all realms of science, engineering, and technology," said Weinstock, "pioneering women have historically been underappreciated for their often groundbreaking work. We have also seen that when girls and women are given more encouragement in the STEM fields, they become more likely to pursue careers in these areas."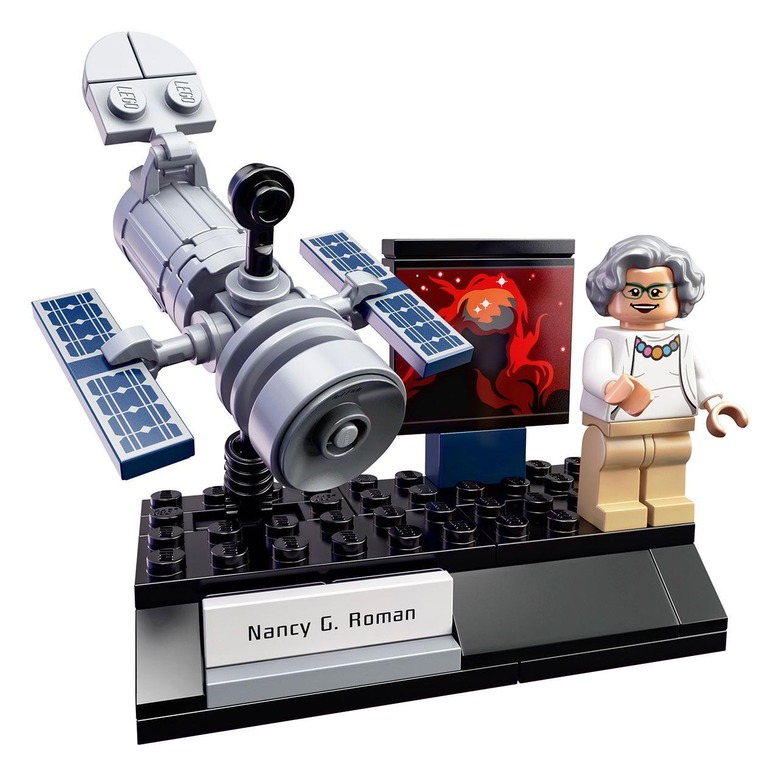 As a part of LEGO Ideas, this set was first proposed to the public earlier this year by Weinstock. Once the set was up-voted a requisite number of times by LEGO Ideas community members, it was examined and scrutinized by LEGO proper. Once approved, LEGO designers Tara Wike and Gemma Anderson set to work creating final iterations.
"With this project, I wanted to spotlight a fantastic group of women who have made seminal contributions to NASA history," said Weinstock. "My dream would be to know that the first human on Mars — or an engineer or computer scientist who helped her get there — played with the LEGO Women of NASA as a child and was inspired to pursue a STEM career as a result."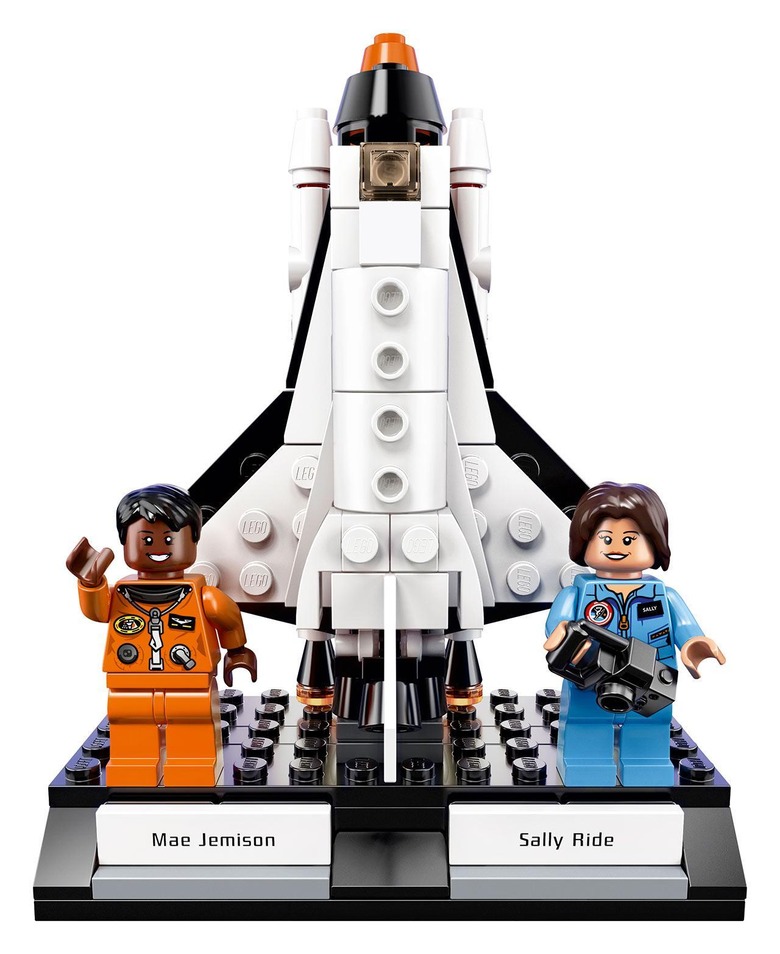 Included in this set are the following NASA Women:
• Nancy Grace Roman's build features a posable Hubble Space Telescope with authentic details and a projected image of a planetary nebula.
• Margaret Hamilton's build features a stack of book elements, representing the books of listings of Apollo Guidance Computer (AGC) onboard flight software source code.
• Sally Ride and Mae Jemison's build features a launchpad and Space Shuttle Challenger with three removable rocket stages.
This Women of NASA LEGO set will be available to the public starting on November 1st, 2017. At that time it'll be available in all LEGO Stores for approximately $25 USD. European LEGO Stores will also have the set for around 25 Euro.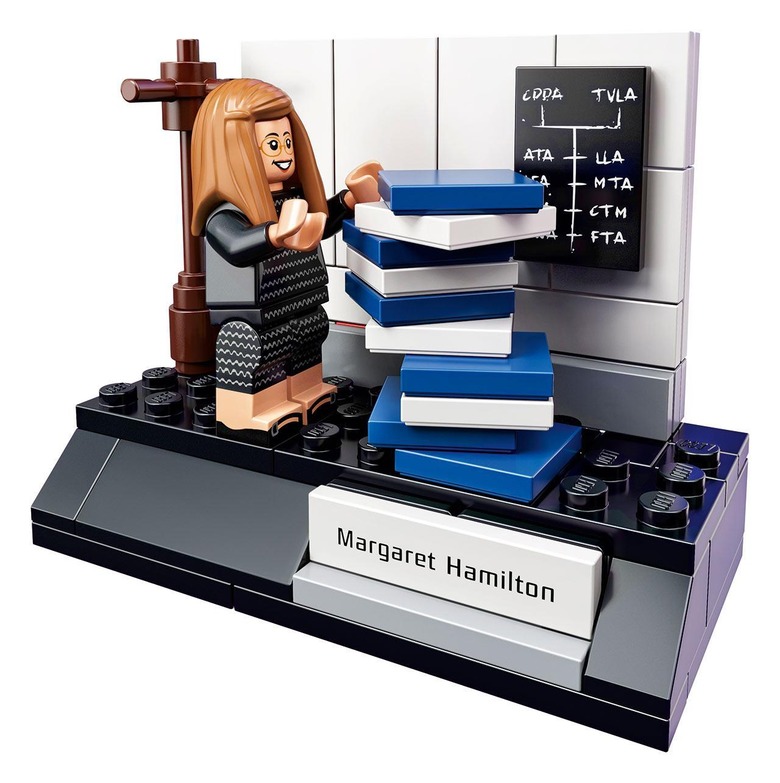 There'll also be a NYC-based event for this set featuring the original LEGO Ideas creator. Designer Maia Weinstock will be in attendance to meet fans of the set and sign set boxes – FUN! This event will take place at the Flatiron District LEGO store on the 28th of October from 10AM to 2PM. That's the LEGO Store, 200 5th Avenue, Flatiron District, New York City.