Lego to release Wonder Woman's invisible jet, sadly it is visible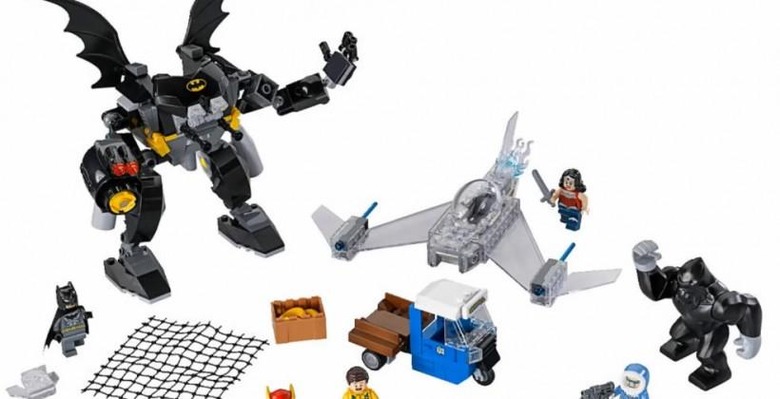 Lego has announced that one of its sets to come out next year based on the DC Superheroes line will include Wonder Woman and her famed vehicle of choice, the invisible jet. Except the pieces used to build the aircraft are actually visible, and when you put them all together, they're still not invisible. Which kinda sucks. But there's not much else one can expect when everyone's favorite plastic bricks are still bound by the laws of science, is there?
In all seriousness, Wonder Woman's (non-) invisible jet is pretty neat piece to build. Lego has included a bunch of bricks that have never been released in translucent before. And to be honest, the only thing that sounds worse than stepping on a Lego brick while barefoot is stepping on one that would be impossible to see in the first place. Also included is the Wonder Woman minifig, of course.
This 2015 DC Superheroes set (#76026) as a whole, which you can see above, is titled Gorilla Grodd Goes Bananas, and also comes with Batman and a bat-exosuit, a small delivery cart with bananas, Gorilla Grodd himself, and minifigs for The Flash, Captain Cold, and the delivery driver.
Lego hasn't specified a price for this set yet, but it's safe to assume it will comparative to sets of a similar size, so expect between $50 and $60. It is known that there will be about 70 fewer pieces than the previously released Battle of Smallville set, but one extra minifig. Several of the other DC Superheroes sets to come out next year have already been leaked, and include Green Lantern vs. Sinestro, Darkworld Invasion, and Black Manta Deep Sea Strike.
SOURCE Geek.com