LEGO Simpsons wave 2 revealed with Kwik-E-Mart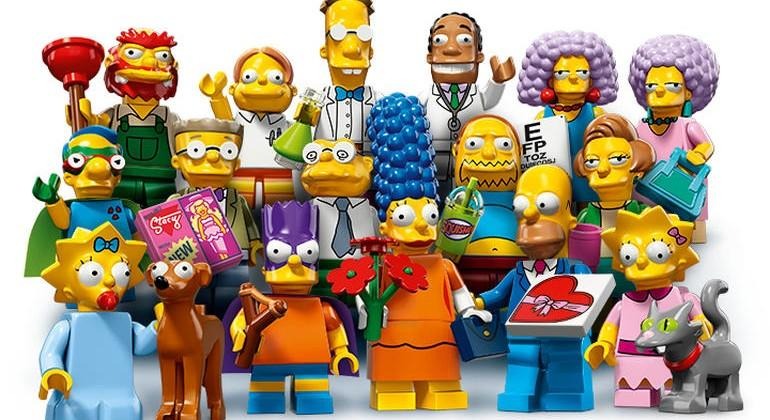 This week the second wave of LEGO Simpsons minifigures has been revealed alongside a new set: the Kwik-E-Mart. This second set of mini figures has Marge and Homer in their Sunday Best, Hans Moleman, Selma and Patty, Groundskeeper Willie, and a whole lot more. Sixteen figures will come in set 2 in all – and a couple more in the Quick-E-Mart set as well. Inside the Kwik-E-Mart set you'll find Apu, Bart, Homer, Marge, Chief Wiggum, and Snake Jailbird (the outlaw with the most straightforward name ever).
The Kwik-E-Mart has a removable top hatch and swing-open sides for easy access. You'll find a Springfield Police Department cop car, Wiggum with a donut, and Apu getting robbed. A couple of pay phones out front and a bike rack make for a fabulous exterior.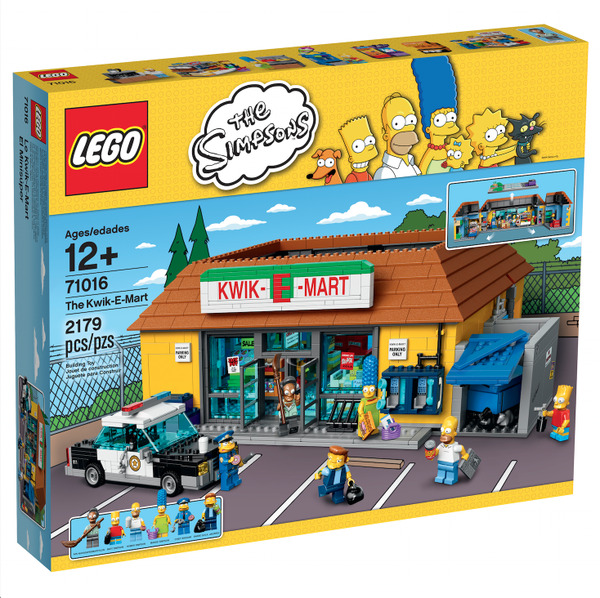 Inside you'll find Squishee machine for filling up your cups of Squishee from the first Apu to be released – that of the Apu from the Simpsons Minifigure set number one.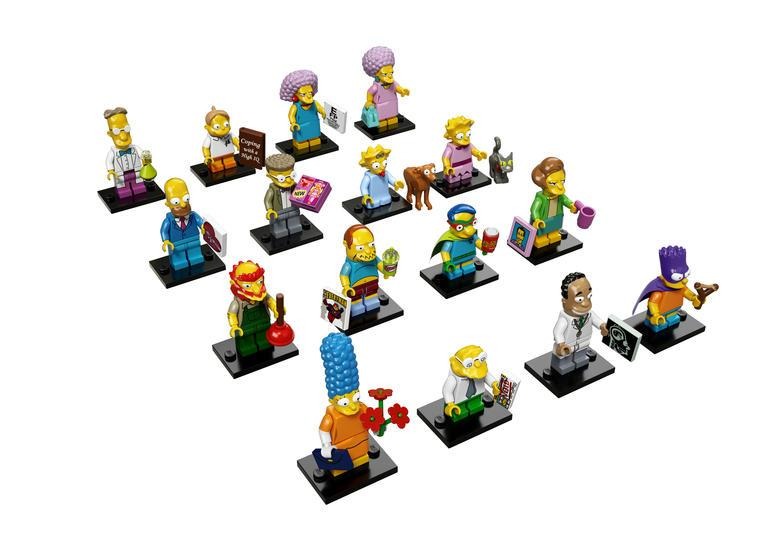 This second set of Simpsons Minifigures contains the following characters.
1. Homer in his Sunday Best
2. Marge in her Sunday Best
3. Bartman
4. Lisa with Snowball II
5. Maggie with Santa's Little Helper
6. Fallout Boy
7. Waylon Smithers
8. Patty Bouvier
9. Selma Bouvier
10. Jeff Albertson a.k.a. the Comic Book Guy
11. William MacDougal III a.k.a. Groundskeeper Willie
12. Edna Krabappel
13. Dr. Julius Hibbert
14. Professor Frink
15. Hans Moleman
16. Martin Prince
Stick around as we get closer to release time. As of now, it's looking like sometime inside the month of May for both the Kwik-E-Mart and the Simpsons Minifigures set 2.
UPDATE: Now with far more images of the Kwik-E-Mart than you could ever want! Look how many photos we have – more than you!