Lego offers Graduation Grants to FIRST Robotics Teams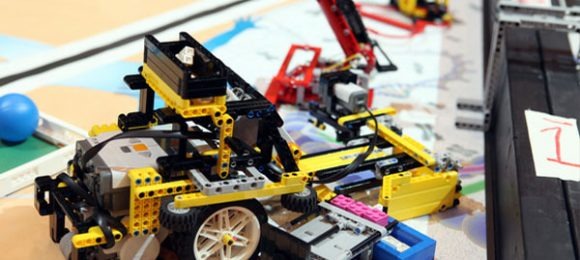 A lot of geeks grew up playing with Lego. When I was young Lego bricks were just bricks, didn't have much in the way of the robotics-focused kits that are available today where you can develop fully articulated robots that can actually perform tasks. Many K-12 schools in the United States are finding that Lego is a great way to encourage students in science and other areas.
The problem for many schools is funding because not only are the Lego robotics parts expensive, participating in the Lego FIRST robotics competitions aren't cheap either. Lego has announced a new program that will make it more affordable for schools to get their kids interested in robotics and science. The Lego Foundation and Lego Education have announced a total of $250,000 in grants to fund new FIRST Tech Challenge FTC teams.
The grants from the Lego Foundation and Lego Education will provide $150,000 towards the cost of robotic parts and materials for eligible teams. FIRST will also provide $100,000 towards registration and additional costs for the newly formed teams. The grants are only available the US teams on a first-come first-served basis and are available right now.