LEGO NASA Apollo Saturn V unveiled ahead of June 1 launch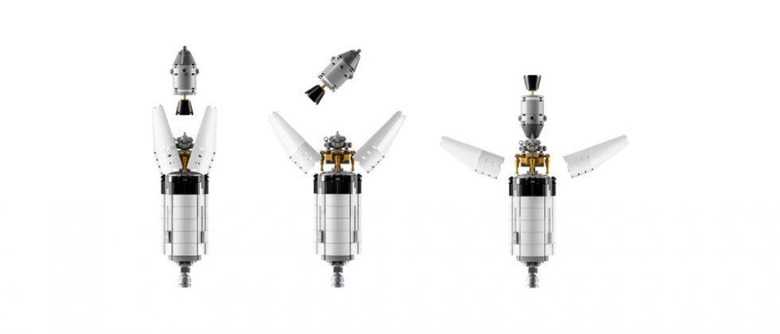 NASA has taken the wraps off its new LEGO Ideas 21309 NASA Apollo Saturn V kit, a model that was designed by Felix Stiessen and Valeri Roche for LEGO Ideas. The kit features a 1:110-scale replica of the NASA Apollo Saturn V rocket, which measures in at about a meter tall. This was the notable rocket that first put humans on the moon, and in LEGO form it contains three stages that can be assembled together for a complete model. The company will also be launching new astronaut minifigs and more.
LEGO Ideas is the company's way of letting anyone create their own LEGO kit ideas, some of which end up being chosen for a refinement and eventual product release. The 21309 NASA Apollo Saturn V kit is the latest representation of this, and arguably one of the most anticipated to date. It was created by the two aforementioned individuals who collaborated on the project, though they hadn't met in person.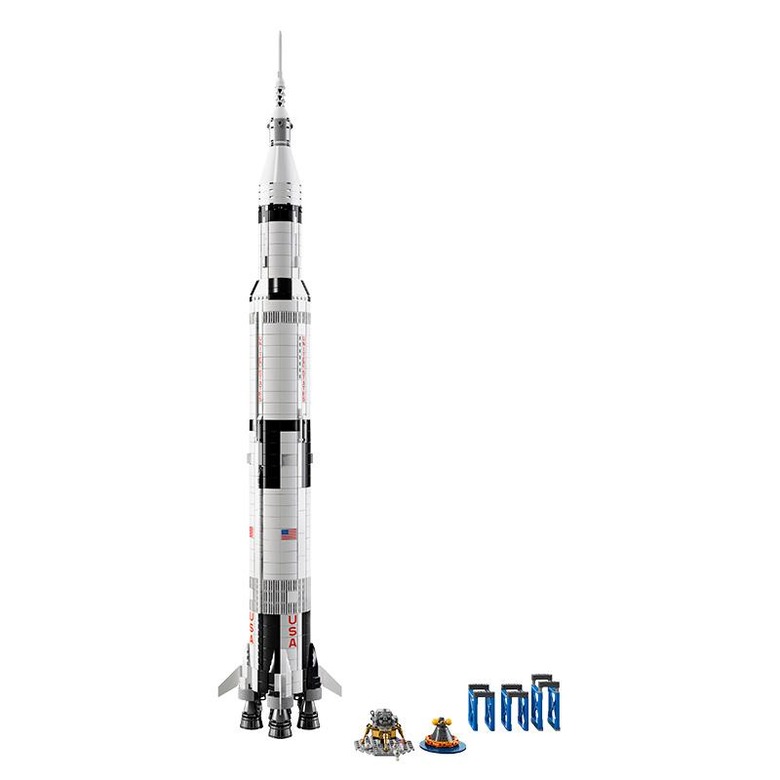 After getting approved, their concept creation was passed on to the official LEGO design team, which made adjustments and tweaks as necessary to make the product a reality. That work was done by Carl Thomas Mirriam and Michael Psiaki, who say they approached the LEGO Ideas team themselves out of their fondness for space and desire to work on this project. The end result is a realistic brick-made rocket.
The kit is extensive, including both the S-IC and S-II section, as well as the lunar lander itself and the command service module. The rocket, as shown in the photos, can be split into its three stages, remaining true to real life. Though LEGO already has some astronaut minifigs, it'll be releasing new ones to go along with this kit. Buyers will be able to buy 21309 starting on June 1 for $119 USD, 119 Euro, and £109.99.
SOURCE: LEGO BlogLEGO