LEGO Hidden Side combines AR game with physical building sets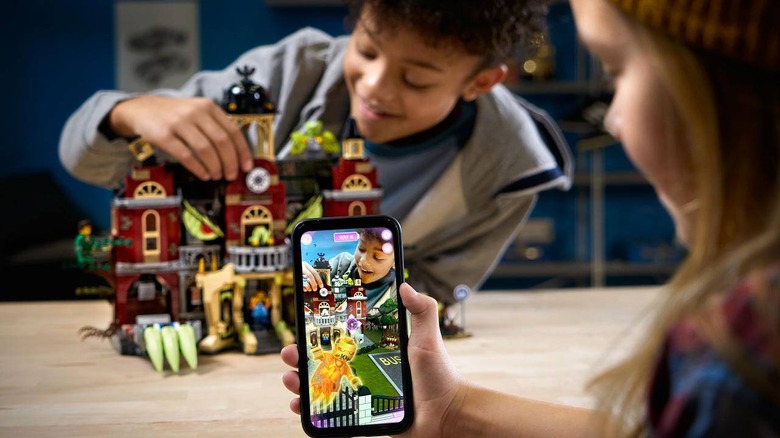 We are still very far from that futuristic age where augmented reality almost becomes our reality, where every object or place can hold deeper value than what physical matter can contain. That doesn't mean, however, that we have to limit ourselves to fun but short-lived AR stickers and non-interactive dinosaurs. LEGO, the toy company that always puts itself at the STEM forefront, is showing what else can be down using AR with its new Hidden Side play theme, a ghost-filled experience that keeps one hand on the physical and another on the virtual, literally too.
At its core, you could probably say that LEGO Hidden Side is just an AR-enhanced game made for the company's new "haunted" building sets. On a technical level, that is correct, though with a few unique twists. For one, the eight building sets in themselves are promised to be already useful and fun even without the AR element. Just like any good LEGO set, of course.
With the augmented reality app installed on smartphones, however, creativity mixes with mystery. The mobile app, which turns the phone into an AR screen, is used to reveal ghosts hiding in seemingly mundane places and objects around the fictional town of Newbury. Kids play with fictional characters Jack and Parker so solve those paranormal mysteries in a school, a house, a bus, or, of course, a graveyard.
There's also an element of physical activity, too. Kids will have to interact with "points of possession" on the physical objects to release the ghosts that they then have to capture in the AR world. In other words, they'll have to keep one hand on the phone and one hand free to touch the LEGO blocks.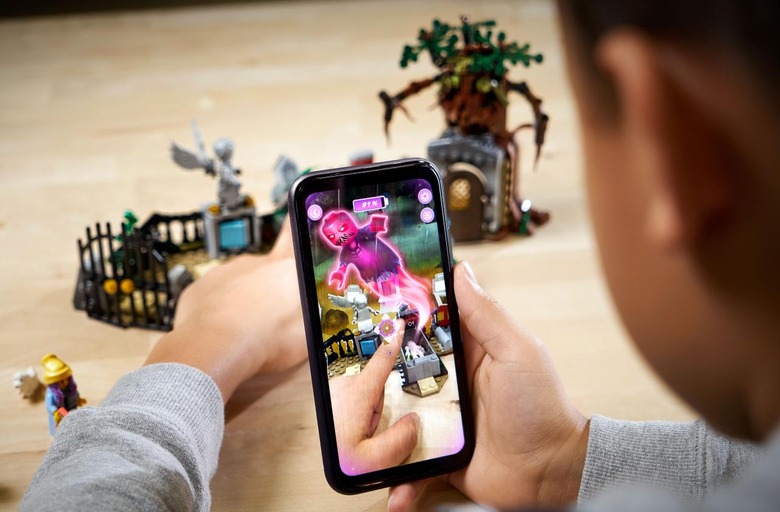 Hopefully, that won't be a problem for smaller hands, as LEGO Hidden Side is intended for kids ages 7 and higher. The buildings sets will be launched in late summer this year, along with the accompanying app for Android and iOS. After launch, LEGO promises to add more ghosts, challenges, and randomized gameplay to extend the experience further.