LEGO Boost educational coding set goes up for preorder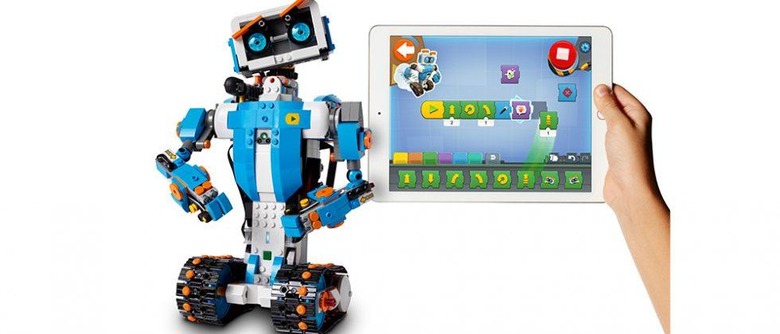 Back during CES 2017, LEGO unveiled a new product called 'Boost' that aims to teach children the fundamentals of coding. The company describes its new product as a 'supercharged building and coding set,' one that is intended for young kids (ages 7 and younger). The coding component of the set is simple and app-based, while the LEGO element itself includes a sensor and motors for movement.
LEGO is no stranger to educational and robotics-based kits, though the new LEGO Boost set may be the most modern of its offerings. Utilizing an app and the LEGO kit, kids are able to create various things that are then controlled using the simple coding app, with the company explaining that its product is overall 'intuitive' and easy to learn.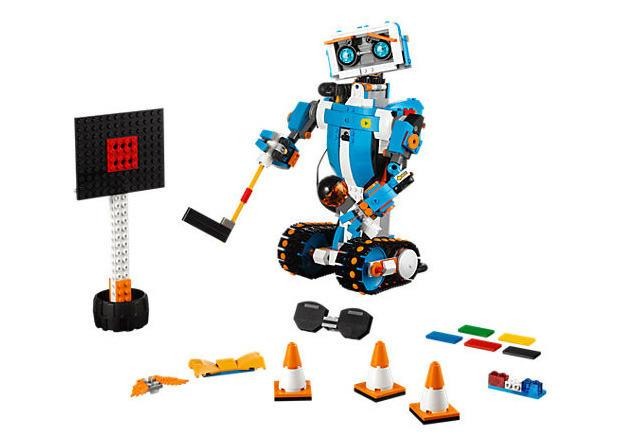 Kids are able to build any LEGO creation that moves, though the set itself includes instructions on how to build five different models, including a cat, the 'Guitar 4000,' a robot, a multi-tool rover, and 'the Autobuilder.' Learning to build each will help young kids learn 'the coding skills' necessary for building and personalizing mechanical things.
LEGO Group's design head Simon Kent talked about the set, saying, "Once children build a LEGO creation, we give them simple coding tools to 'boost' their models by adding personality." As originally announced, the kit is priced at $159.99 USD, and though it won't be released until August 1 of this year, interested customers can preorder it now from the company's online shop.