LEGO Batman Movie game released INSIDE LEGO Dimensions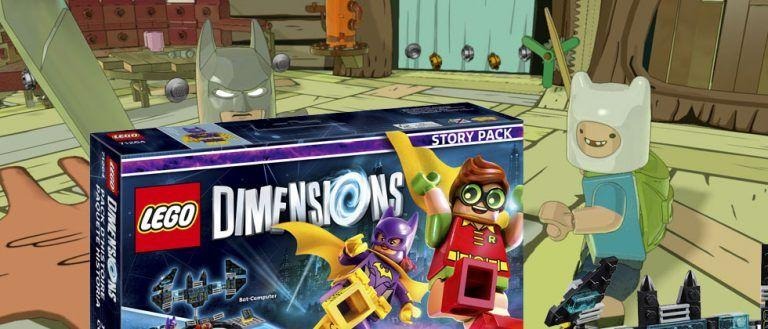 Welcome to the future of LEGO games – at least for the foreseeable future – as the LEGO Batman Movie heads to LEGO Dimensions. Instead of releasing a whole extra game that'd go on sale now and sell for 3 weeks and sit on store shelves for months thereafter, the LEGO Company might've just gotten smart. Integrating the movie into the LEGO Dimensions universe makes for an awesome impetus to buy the platform and allows the "LEGO Batman Movie Story Pack for LEGO Dimensions" remain a viable purchase for months to come.
Two new packs are set to be released immediately in stores all around the United States – and possibly beyond. These include the LEGO Batman Movie Story Pack and the Excalibur Batman Fun Pack. The former is a larger pack that sits on top of the original starter pack for LEGO Dimensions.
The latter pack includes one of the many different versions of Batman that'll be appearing in the LEGO Batman movie. This fabulous oddity includes a Bionic Steed on which this Batman (and other characters in the game) can ride and use to destroy the enemy. This Batman holds the mystical and legendary Excalibur sword which will be explained fully in the film – and the pack.
In the gallery above you'll see a variety of cutscenes featuring Excaliber Batman from the Fun Pack as well as Batgirl and Robin, both of whom are included in the bigger pack. Knightrider was previously announced but is coming to stores immediately if not soon – so they're part of this too!
Above you'll see the teaser for the release of the LEGO Batman Movie pack series. These, along with the Knightrider pack, are part of Wave 7 of the LEGO Dimensions release schedule. Have a peek at the timeline below for more information on LEGO Dimensions and the full set of oddities released in this game.