LEGO Batman jacket is made from 10,000+ bricks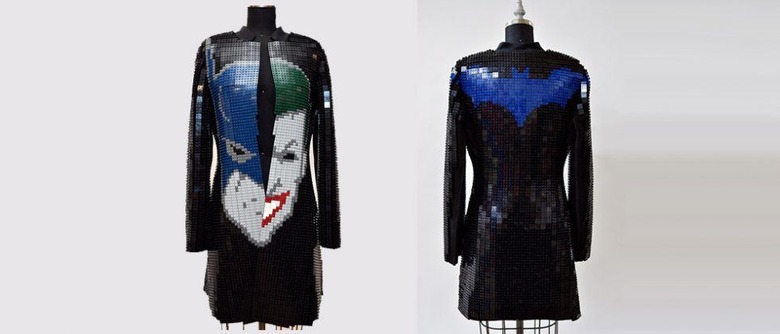 The LEGO Batman Movie is about to hit theaters, and just ahead of that premiere is a new stylish LEGO Batman jacket made entirely from LEGO bricks. The jacket, which looks more comfortable than it sounds, was made using more than 10,000 bricks, the end result of which is a visage of both Batman and the Joker, one of each side of the blazer. The jacket was recently worn by DC Entertainment President Diane Nelson.
This is a one-of-a-kind jacket made by artist Nathan Sawaya, according to DC Comics, so there's no hope of getting one yourself (unless you make it, of course). The jacket made its public debut at the LEGO Batman Movie premiere in Los Angeles recently, showing off what the company has playfully dubbed 'Bat-couture.'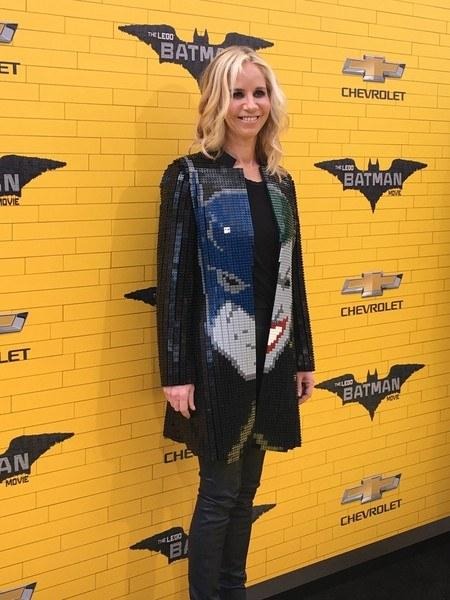 The jacket itself is said to have been inspired by Sawaya's sculpture "Necessary Evil," which is itself being sent around on a global tour as part of the exhibition "The Art of the Brick: DC Super Heroes." As you'd expect given the large number of bricks, Sawaya spent considerable time assembling the jacket — about 100 hours, to be exact.
The LEGO Batman Movie is a follow up to the previous hit The LEGO Movie, and it'll be arriving in theaters in the U.S. on February 10 — this upcoming Friday. Early reviews of the film are very favorable, with Rotten Tomatoes, for example, giving the flick a very high 97% rating.
SOURCE: DC Comics