Legend Of Zelda: Phantom Hourglass Gets October Release Date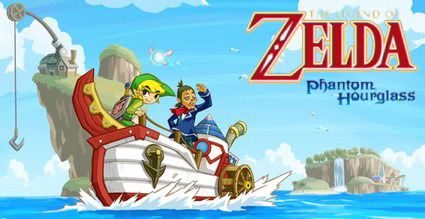 If you're looking forward to your getting your next Zelda fix, The Phantom Hourglass has received an official US launch date of October 1 2007.
The game has already been released in Japan, and sold incredibly well. In fact, the game sold a whopping 350,000 copies in just two days. That's not to shabby for a portable game. Then again, The DS is one of the top selling platforms right now.
I think I can manage to wait out another three months. Guitar Hero 80's will be out in a few weeks, so that should be enough to satisfy my gaming needs until then.
Legend of Zelda: Phantom Hourglass launching October 1st [via joystiq]