Left Alive's Metal Gear artist mechs have us super-intrigued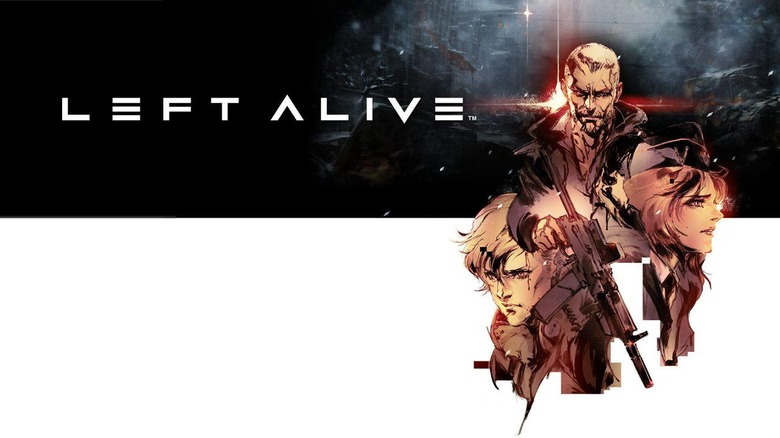 Square Enix arrived at the Tokyo Game Show prepared, it seems. Not only did it reveal that Final Fantasy IX is coming to PlayStation 4 today, but it also announced that it has a new shooter in the works. The game is called Left Alive, and it'll be launching for PS4 and PC sometime next year.
Here's the problem, though: even though the game has received an official reveal, we still know next to nothing about it. Square Enix had an announcement teaser to accompany the reveal, but as with most teaser trailers, it doesn't really give us much in the way of information. All we know about the game itself is that it will be a "survival action shooter," but that could mean a lot of things.
Judging by the teaser, it at least appears that Last Alive will take place in present time or the near future. The game's setting appears to be a post-apocalyptic – or at least war-torn – one, perhaps lending to the survival aspects of the game. There are also attack choppers carrying mechs, which will certainly be a welcome sight among the action-minded.
While details on Last Alive itself are in short supply, we do know some of the big names that are working on the game. Square Enix name dropped Toshifumi Nabeshima, Yoji Shinkawa, and Takayuki Yanase during the announcement, which again give us hints about what to expect. Nabeshima served as director on the Armored Core series, while Shinkawa was a character designer for the Metal Gear series. Finally, Yanase was a mech designer for games like Ghost in the Shell: Arise, Mobile Suit Gundam 00, and Xenoblade Chronicles X.
So, you should definitely expect mechs. In fact, when we consider that Square Enix named these developers specifically, we can probably expect mechs to play an integral role in Last Alive. Hopefully we'll get more details soon, but for now, that's all Square Enix wants to reveal. Stay tuned, because this could turn into one of the biggest games of 2018.