Leef Access microSD card reader for Android expands storage options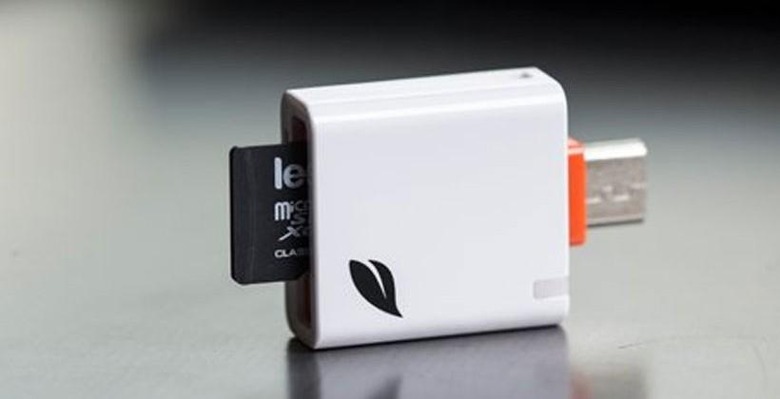 Most of the smartphones out there that run Android have a memory card slot built-in. If you have multiple memory cards that you switch out depending on the content you want, a company called Leef has a new product that you may be interested in called the Leef Access. The device is a small microSD card reader.
The card reader is compatible with all Android mobile devices including smartphones and tablets. Using the Leef Access, you can transfer data to and from the memory card to your Android device. The Leef Access also allows the direct playback of content on the smartphone including video and photos.
This is a good option for people that have content on a microSD card but may not want to bother removing their internal microSD card to swap content. Leef designed the Access card reader with a long microUSB port neck. The point of that long neck is to allow the Access reader to be plugged in without issue even with a thick case installed on your phone or tablet.
Leef Access is compatible with all microSD cards. The card reader is available right now for $9.99. It comes in white color and measures 30 x 20 x 9 mm. It works with Android devices running Jelly Bean 4.1 and up.
SOURCE: Leef