LeEco US event next month could mark smartphone arrival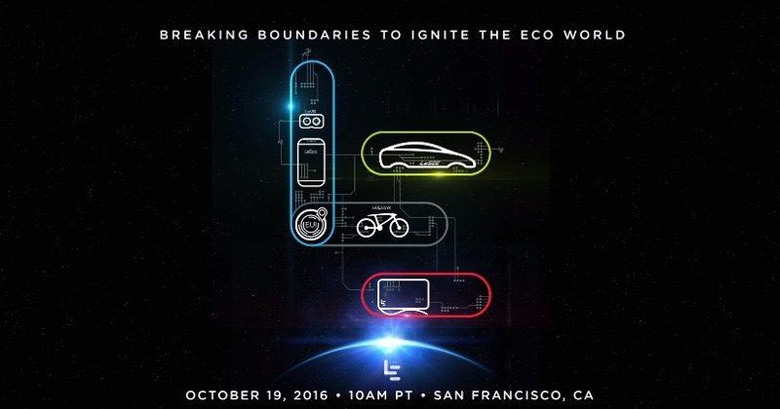 LeEco, a Chinese company that started out as Letv with a bent towards online videos, has just scheduled a press event for mid-October. Judging by its invite and the numerous businesses it has dipped its fingers in, ten guesses as to what it will be about. It's not hard to imagine, however, that the company would use the opportunity to formally launch one of its Android smartphones in the market, firmly planting its foot in US soil even before rival Xiaomi has a chance to take root.
It won't be too far-fetched to draw parallels between these two Chinese companies, even if they had different origins. LeEco traces its roots back to the entertainment market while Xiaomi plunged head on to the smartphone race. Both now have products that go beyond just smartphones, including smart appliances and even smart bicycles.
Both have also targeted the US market in rather unconventional ways. Disappointing its fans, Xiaomi started out by selling toys and accessories in the country. LeEco was admittedly more ambitious, partnering with Aston Martin and Faraday Future to take on Tesla in the electric vehicle market.
Given those, it can be any one of those myriad products, but it makes more business sense for LeEco to grab the opportunity to launch an assault on the smartphone market. While it will, of course, butt heads with Apple, it almost has its work cut out for it against Android smartphone makers. Samsung's dominance has just been shaken, Sony and HTC's shares in the pie aren't doing so well, and Chinese brands are on the rise.
If LeEco does decide to announce one of its smartphones at its San Francisco event on October 19, that would pretty much leave Xiaomi in the dust of its rivals. Xiaomi is taking its sweet time to launch in the US market, but soon it might find no spot left by the time it does so.
VIA: TechnoBuffalo