LeEco-promoted Scooterboard is a 3-wheeled electric skateboard wannabe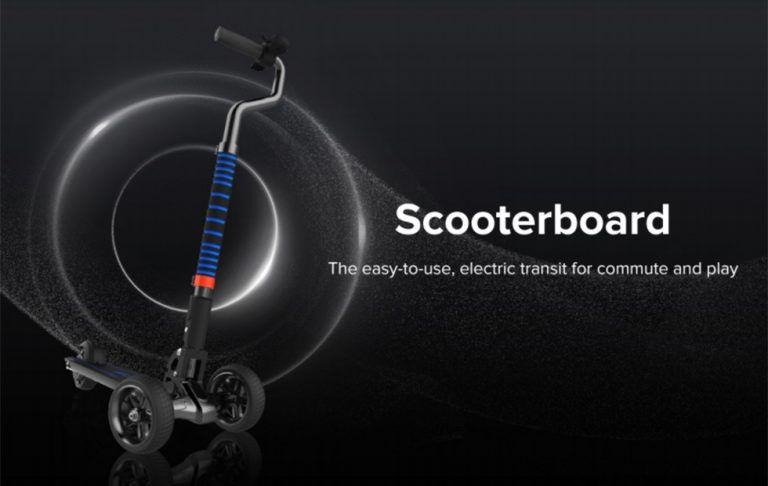 LeEco has announced a new crowdfunding campaign for 'Scooterboard,' a motorized transportation device that is a cross between a 2-wheel scooter and a 4-wheel skateboard. The model aims to fill an electric scooter void that apparently exists in the U.S., at least according to LeEco. The Scooterboard features a three-wheel design, making it something like an electric skateboard, but without the greater risk of falling.
UPDATE: LeEco has provided a statement clarifying some details: "To clarify, the initiative is done by an international team led by Rose Wang and the Scooterboard is a post-development, fully functional electric rideable owned by the team. Scooterboard is NOT a LeEco product and we are NOT involved in the Kickstarter campaign."
"We are committed to building an open ecosystem and providing users with the ultimate experience," said LeEco in a statement to SlashGear today. "Hence we are supporting innovations and helping groundbreaking new products reach users."
If you remember the Razer scooters that were popular in the 90s, you'll have a good idea of what LeEco is going for here. The market is full of electric skateboards, but many people aren't comfortable using them due to the learning curve and potential crashes that could happen. A traditional scooter mostly eliminates that concern by providing handlebars.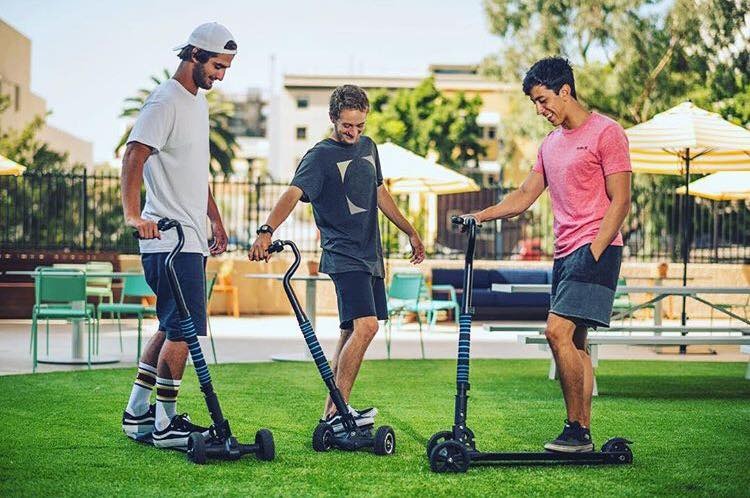 The Scooterboard coopts that design, putting two wheels in the front and a single wheel in the back, plus a single handlebar that features the device's brake, throttle, and battery level indicator. The 'flex deck,' meanwhile, has a skateboard's width, according to LeEco. There's also a mechanical brake when necessary and explosion-proof fires.
When not in use, the Scooterboard folds up into a more portable assembly that can be easily wheeled or stored somewhere. Overall, the 250watt brushless motor and 18650mah battery can handle up to 15 kilometer of travel before it needs recharged. LeEco positions this as something that can be used for actual commuting rather than just recreation.
The company will launch the Scooterboard on August 29 via Kickstarter. UPDATE 2: The Kickstarter campaign has officially launched.