LeEco running out of cash after ambitious market grab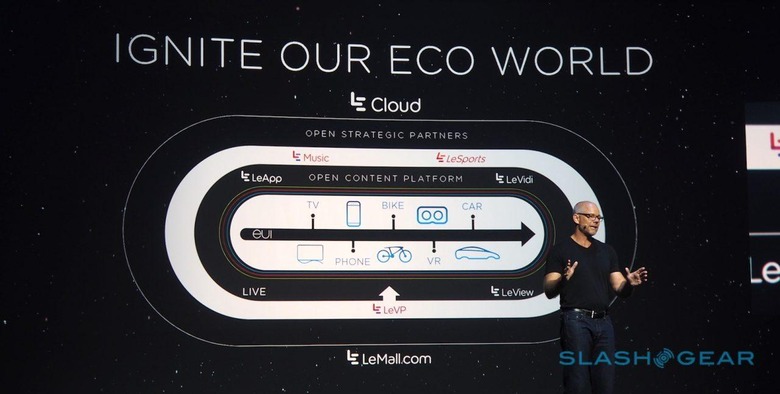 They say pride cometh before the fall, or something like that. That does seem to be the case for Chinese technology giant LeEco, who just last month made a very big grab for the US smartphone market. But that hasn't been the only thing LeEco has been busy with. In a proverbial "biting off more than you can chew", company co-founder Jia Yueting admitted in a lengthy internal memo that the company is indeed running out of money, thanks to its unrestrained and ambitious expansion.
LeEco actually started out as LeTV, which built its empire on a hugely popular streaming service in China. Since then, however, it has tried to grab various markets, including but definitely not limited to smartphones, TVs, sports media, and even self-driving cars. In the West, it hit mainstream media after its acquisition of California-based TV maker Vizio and, as of last month, beating Xiaomi to launching smartphones in the US.
That comparison with Xiaomi isn't by accident, as the two are actually now seen as bitter rivals, considering parallels in how both companies have tried to push their brands to markets and products outside their original roster. Xiaomi, for example, also dabbles in smart home appliances, bikes, and, yes, cars.
Unlike Xiaomi, however, LeEco's business practices have been regarded as quite opaque, bordering on shady, a perception that is now coming back to haunt it. Despite its aggressive push, LeEco's shares have plummeted, especially after rumors, and now admission, of its precarious financial situation.
To offset its overspending, Jia has promised to reduce his salary to 1 RMB (15 cents). We should also see LeEco slowing down on its push. Undoubtedly there will also be layoffs in the company's future, which will put LeEco on even more shaky ground.
SOURCE: Bloomberg