LeEco leaks US launch products before announcement event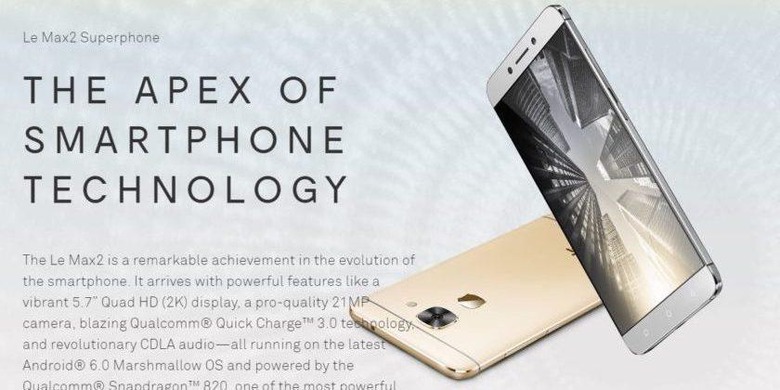 Chinese tech and mobile device company LeEco has been planning an announcement event for October 19th for several weeks now, and it's expected to focus on the US debut of their smartphone and other products. Unfortunately, LeEco has just spoiled its own party by accidentally listing almost every device on its online store yesterday. The links were quickly pulled, but not before eager users could get a good look at specs and pricing details.
The main products that were discovered include two smartphones and four TVs. The phones are LeEco's Le Max 2, with a 5.7-inch display, and the Le S3, which comes in at 5.5-inches. Both are mid-range Android devices and expected to maintain their budget-friendly pricing when making the jump from the Chinese market.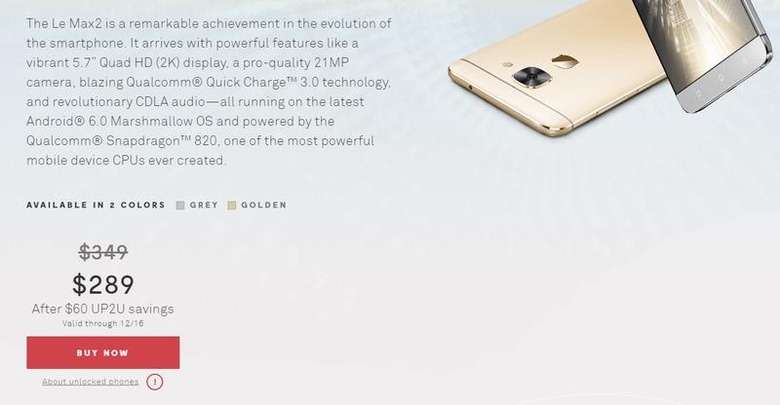 The Le Max 2 was listed as $289 after a $60 discount, and the Le S3 (which appears to be a rebranded Le 2) had a price of $299 before discounts, but also appeared as $169 after a discount was applied. There's a pretty good chance these numbers were used as placeholders, so be sure to keep expectations in check.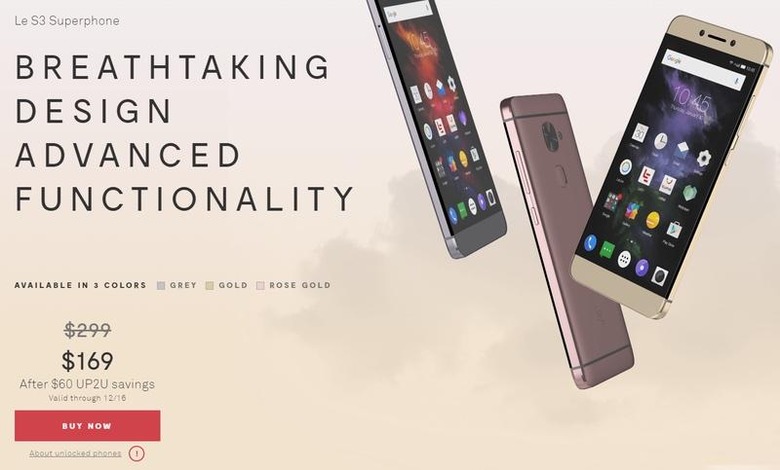 On the TV side of things, four 4K sets were listed, including three from LeEco's Super4 line: the X43, X55, and X65. The fourth was the uMax85. The prices used here were definitely temporary, as two of the TVs were available for just $14.99 — a price we could only dream of for a 4K television.
One interesting thing to note is that LeEco is using its own brand name on the TVs as opposed to relying on Vizio, the California TV manufacturer that the company purchased for $2 billion back in July. This also means the LeEco sets will ship running Android TV, instead of Vizio's in-house smart TV tech.
SOURCE Android Police