Leather iPod Nano Watch Band Opens Bottles, Too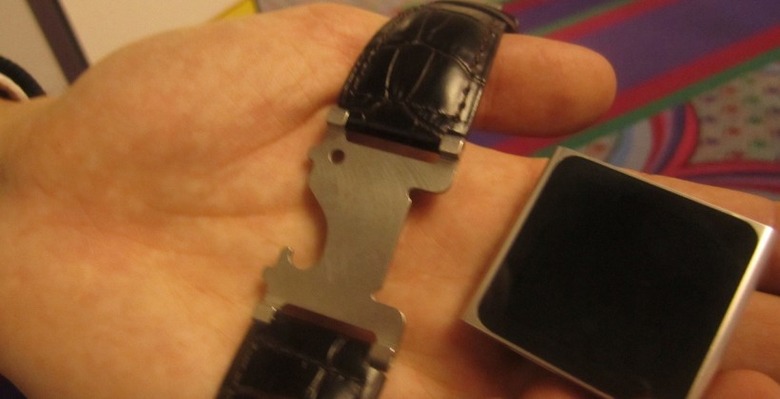 So we we are sitting down at in the CES press room and I am approched by a mysterious man. He says, "Wanna buy a watch band?" as he opens his trench coat.
Richard Tracy leather watch bands are now available at ThinkGeek for only $49.99. This isn't just an ordinary watch-case for your iPod Nano. As soon as its unlatched from the band, the metal casing underneath has the capability to open bottles. There are two different colors available for the casing of the band, both ninja black and stainless steel.