Leaked OnePlus 2 specs reveal another "flagship killer"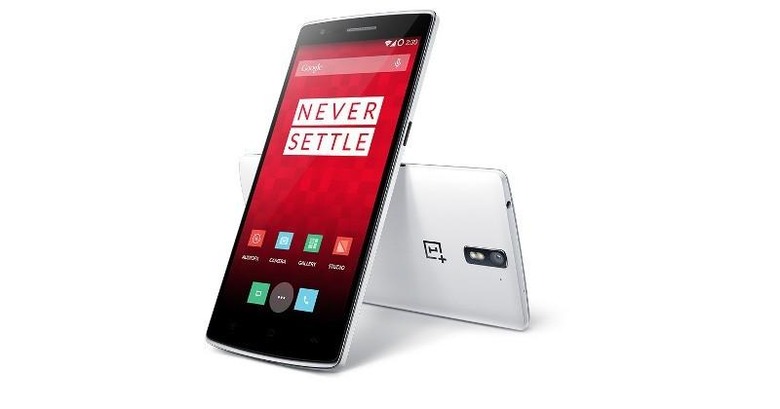 Despite the rather large setback it experienced in India, it seems that there is no stopping OnePlus yet from taking their "Never Settle" motto for another spin. Dubbed the "flagship killer", at least as far as last year's generation was concerned, the OnePlus One was a formidable smartphone with a formidable price. And it seems to have a successor already popping up in leaks and benchmarks. And it seems that this OnePlus 2, as it is still currently called, might be worthy of that title as well.
When you say "2015 flagship", you are, of course, talking about the highest hardware specs available. Based on a Geekbench sighting of a "OnePlus A2001" (the OnePlus One was model A0001), that translates to a Qualcomm Snapdragon 810 and 3 GB of RAM. Now the 3 GB RAM might be a no-brainer, but the Snapdragon 810 might be a bit worrying, considering the drama it is involved in.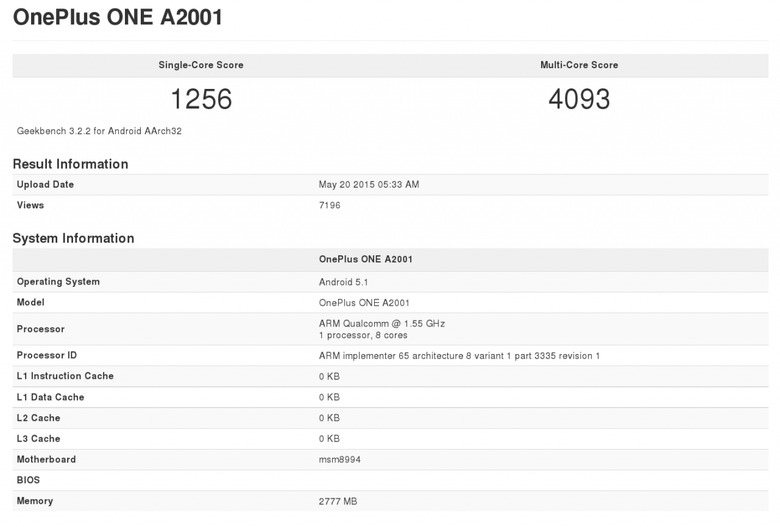 The benchmark makes no mention of display, but it can really be only one of two choices: still Full HD or Quad HD. A flagship killer would probably go for the latter, but the benefits might not exactly be too compelling. That said, the OnePlus One is currently beset with display and touchscreen issues, so it doesn't matter which resolution OnePlus chooses if it doesn't address these pain points with satisfaction.
OnePlus co-founder Carl Pei has already hinted that a price tag of $400 is a "reasonable" price. Some might argue, of course, especially as it is well above the price tag of even the 64 GB OnePlus One. It is, however, still way below your conventional flagship device. As for the software running on the smartphone, that will obviously be OxygenOS, at least for those outside of China.
The OnePlus 2, or Two, is expected to be unveiled later this year.
SOURCE: Geekbench