Leaked iPhone 6 pic shows new 'True Tone' flash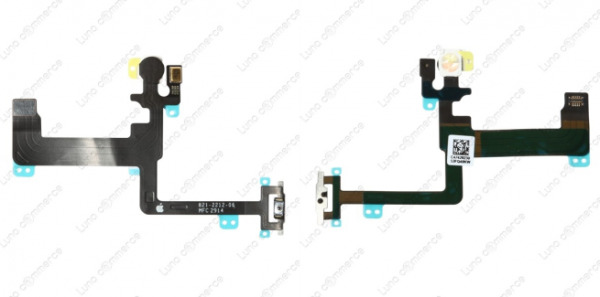 With all those iPhone 6 leaks we've been drowning in, one lingering question about the camera has persisted. The True Tone flash, Apple's phenomenal method for creating the right lighting conditions, is oblong on the iPhone 5S. All pics of the iPhone 6 show a round flash cutout. Will True Tone be coming to the iPhone 6?
If the new components shown off in the above pic are accurate, the answer is yes. The round True Tone flash is being shown with a connector cable, and the dual-colored flash can clearly be seen. The cable makeup is nearly identical to the current hardware, making it believable as an Apple component.
For those concerned Apple may tweak your current photographic experience and expectations, those now seem to be unfounded. If they can duplicate the flash experience via a round design, things will be just fine.
It's still not known if this flash will accompany a new camera, though. Differing rumors have pointed to Apple not touching the current 8 megapixel offering, while others claim they'll up the ante to about 13 megapixels. As it stands, the camera looks like it will stick up off the rear, like the iPod. that already has many fans disinterested.
Apple is believed to have a September 9 announcement to introduce the new iPhone, but there ahs been no official word just yet. Once we get the "something big is on the waY" invitation, we'll let you know!
Via: NowhereElse.fr