Leaked images of Nokia N5 smartphone packing Symbian Anna surface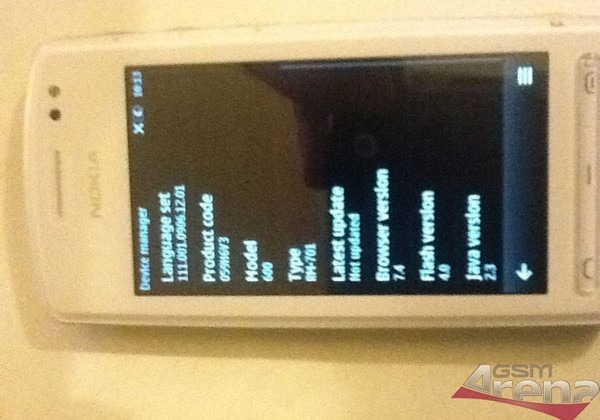 If you are a Nokia smartphone fan the new Nokia N5 coming down the pipe has been leaked with some blurry and over-exposed photos for you to check out. The phone reminds me of most of the other smartphones from Nokia. It has a touchscreen and we don't know much in the way of specs other than what can be gleaned from the photos. One pic shows the interface looking a lot like what is on the N9.
The OS is Symbian Anna and the device in the photo carries the disclaimer on one of the boot screens that say "Prototype Property of Nokia, Not for Sale." The smartphone will come in black or white colors with the metallic looking green back on the white version. The smartphone has a 5MP camera on the back and the left side of the handset has a button to activate the camera.
The screen size is unknowing though GSM Arena estimates it as about 3.2-inches. The phone looks to be an entry-level smartphone. The source that leaked these photos also claims that after the N5 debuts will come the N6 and N7 that will have larger screens and better cameras. Do you see anything that interests you in this smartphone?
[via GSMArena]