Leaked image claims to be LG G4 render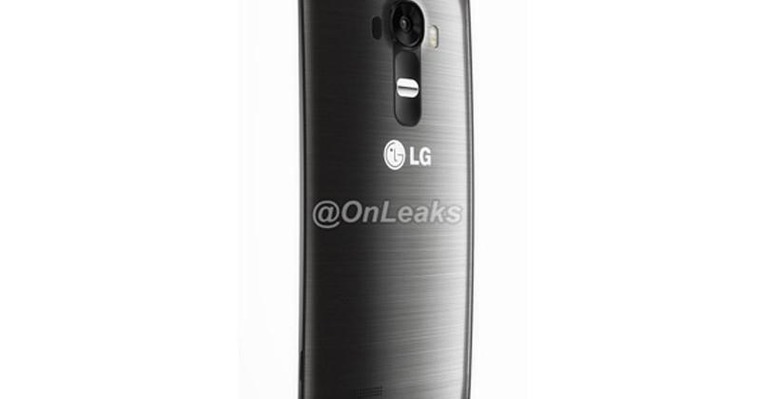 During MWC, we had new smartphones hit the market from just about every major smartphone maker out there. We had new devices from Samsung, new devices from Motorola, and new devices from HTC. The big smartphone maker that we didn't have a new device from at the show was LG. We had heard LG was working on the G4, but wanted to hold off until after the big unveils at MWC to show off its new device.
The reason for that delay was to make a bigger splash after the show when their product wouldn't get lost in the MWC surge. It would be easy to think that means the smartphone is boring and LG knew it wouldn't get the headlines it needed in with all the other smartphone announcements.
LG still hasn't officially unveiled the G4, but the image you see here is claimed to be a leaked press rendering of the smartphone. The rendering appears to be slightly curved, but it's hard to tell with the side angle of the leaked image. The curve could be a trick of the lighting on the device.
Another important tidbit to point out is that this rendering is said to be an early one so the final device may look different. Previous rumors suggested that the G4 would use more premium materials in its design than the G3 that came before. Specs are tipped to include a Snapdragon 810 SoC, 16MP camera, and a QHD display.