Leaked Harry Potter RPG Could Be What Fans Have Been Waiting For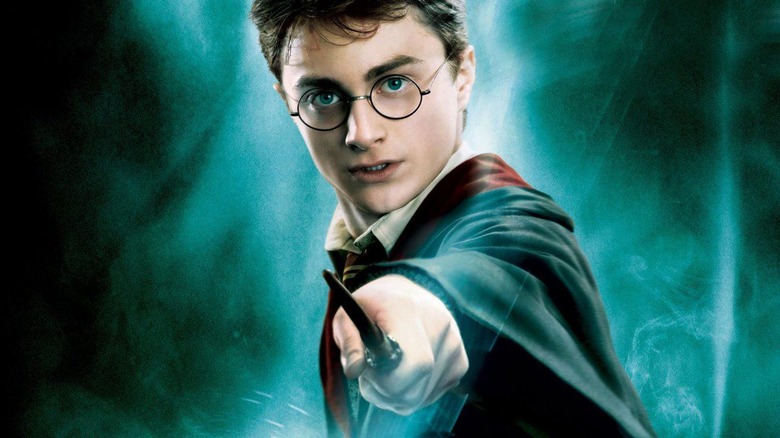 There have been a lot of Harry Potter games throughout the years, and overall quality has generally been hit or miss. Some Harry Potter games have been well-received by critics and fans alike, especially those in the LEGO Harry Potter series, whereas the video game adaptations of the novels have received more mixed reactions. After years of waiting, Harry Potter fans could soon be getting the big-budget offering they've been waiting for.
Overnight, a very interesting video appeared on YouTube. The video reportedly shows a work-in-progress Harry Potter RPG that's set in the 19th century. That would put the events of this game well before the events of the Harry Potter novels, though some characters like Albus Dumbledore might make an appearance depending on when in the 1800s this game is set.
The video was published to YouTube by user RastaPasta and is clearly a recording of a screen, so it's a fair bit more zoomed in than we would like. Still, we're able to see the player character doing a variety of activities in the trailer, such as potion making, dueling, and spell casting. According to RastaPasta's description, the game will center around strange events in the Forbidden Forest.
We also learn from that description that we'll be able to choose from one of eight different wizard types when creating our characters, and that we'll be able to choose our house as well. It sounds like we'll have free rein of Hogwarts and its surrounding area, which is definitely an exciting thing to hear. The game will presumably be published by Warner Bros Interactive, which has a lot of people hoping that Rocksteady is handling the development duties.
In an interesting little twist, Warner Bros actually had the video taken down as I was writing this article. The alert you see when trying to access the video says that Warner Bros has "blocked it on copyright grounds," but whether or not that means that this game is actually in the works remains to be seen. If this leak is legitimate, hopefully we'll find out more soon, so stay tuned!