Leaked Galaxy Tab S image shows AMOLED screen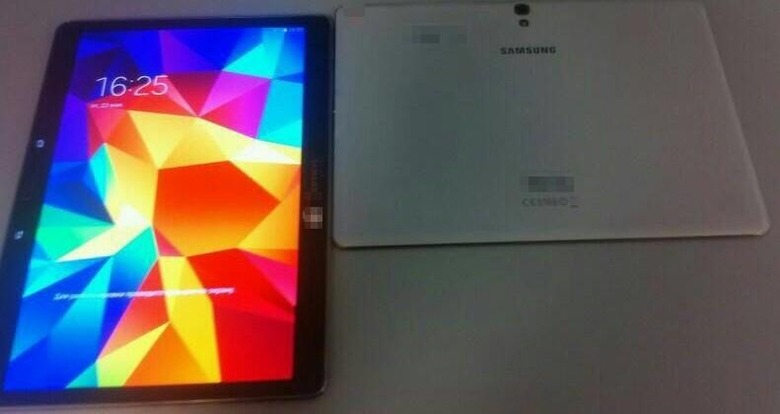 Samsung's Galaxy Tab S is bringing a touch many have longed for. Though Samsung uses AMOLED screens for their smartphones, they've eschewed them for LCD displays on their tablets. The newest tablet from Samsung is changing that, and now we may have our first look at what the screen will have in store for us.
Posed by a user humorously going by J.K. Shin in the SamMobile forums, the Galaxy Tab S is shown face down as well as screen up, showing what looks to be a home screen. The blurry pic offers a glimpse at the form factor, but the real surprise is the screen. The vivid display looks to be everything we hoped for, with colors popping off the screen.
Vibrant and big, the Galaxy Tab S should give Samsung fans everything they've been wanting from a tablet screen. At 2560 x 1600, it's definitely got the pixel density we've been looking for, and the AMOLED screen showed in this pic looks to be one of the best tablet screens for any Android device.
Of course, the image is a bit blurry, and nowhere near official. The device is expected to make its debut June 12, so it won't be long before we know if this is the real deal or not.
Source: SamMobile