Leak has 'Hateful Eight,' 'Revenant' online before premieres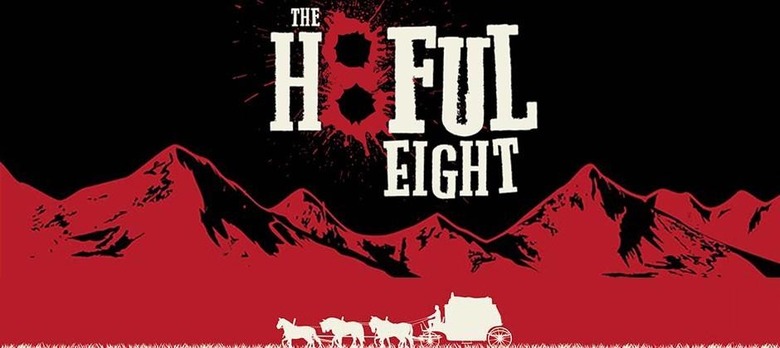 A massive leak has resulted in two highly anticipated movies, The Hateful Eight and The Revenant, being published online before their Christmas day theatrical premieres. So far The Revenant has proven most popular, with nearly a million people downloading it in a single day. Tarantino's Hateful Eight has also proven popular, though, with more than half a million downloads during the same time period.
The piracy numbers come from Excipio, a company that tasks itself with monitoring copyright infringement online. As of this morning, The Revenant, a movie staring Leonardo DiCaprio, had been downloaded by more than 739,000 IP addresses in a 24-hour period.
That's somewhat higher than The Hateful Eight's 569,000 or so downloads — and another blow to a movie that already suffered a big leak once. Last year, the movie's script leaked online, and for a while it seemed the film would be scrapped entirely as a result.
The source of the leaks are reportedly the Oscar screeners sent out ahead of time, and it involves other anticipated — though not so hotly sought — movies, including Joy, In the Heart of the Sea, Legend, and more.
The Hateful Eight and The Revenant will be in theaters starting Christmas day.
SOURCE: Variety