League Of Extraordinary Gentlemen Movie Reboot In The Works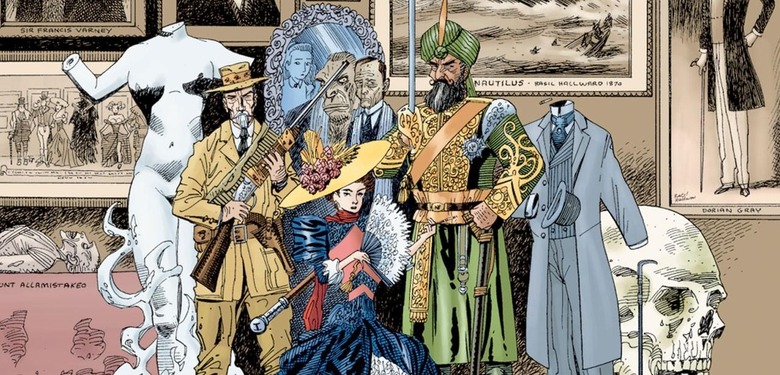 A new feature film reboot of the film "The League of Extraordinary Gentlemen" has been tipped with Fox entering development this week. Remember that less-than-successful film from 2003 based on the Alan Moore / Kevin O'Neill comic books that began publication in 1999? The one with Sean Connery as Allan Quatermain. No? You'd have to be a real nerd to remember that film, and an even bigger nerd to own the movie right this minute. I think you know where this is headed, oh one other person in the world that's got the DVD, good buddy.
After ending Sean Connery's career in 2003, this super strange title is headed back to theaters. Word from Tracking Board suggests that Fox is entering development right this minute on The League of Extraordinary Gentlemen, as a reboot – not that the first film really changed much of anything for any of the characters involved from start to finish.
While the 2003 film was sent off with some really, really terrible reviews, it stayed its interest long enough to rack up $173 million gross with a $78 million budget. Fox still has the rights, and they've apparently found some interest amongst the renewed comic book friendly film industry here in 2015.
Alan Moore wrote the following comic books:
The League of Extraordinary Gentlemen
V for Vendetta
Watchmen
Below you'll see trailers for the three films, the latter having seen success in all arenas, the former flopping around like a fish out of water before it's grown legs.
Above: The League of Extraordinary Gentlemen. Below: V for Vendetta.
Below: Watchmen.
Think of the Avengers, think of X-Men. Think of how many times Spider-Man has been given another chance. It's time that the League returned for another crack at glory.