LCD Density hack brings Gingerbread interface to Honeycomb tablets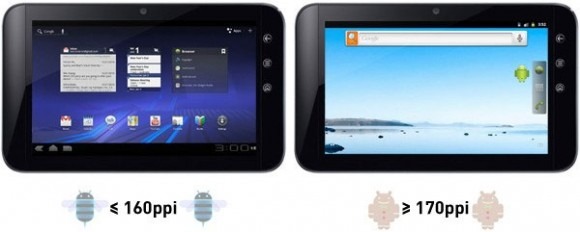 The tablet market is very hot today with lots of offerings coming to market. The iPad may be the leader in the tablet market, but there are a lot more Android offerings out there than Apple can match. The cool thing about the Android offerings is that the tablets are easy to hack to put your own custom touches on to suit your style and needs. A new hack for Android tablets has surfaced that is easy and very cool if you have root access on your device.
Hackers found out that the Honeycomb OS on tablets also has the fancier looking Gingerbread UI hidden away inside that is used on other devices and smartphones. The trick to unlocking that Gingerbread interface on the Honeycomb tablet is changing the LCD Density in a system file. The only requirement is an app of some sort that will allow the user root access. The recommended app for this hack is LCDDensity for Root.
Once you have the app and root access, all you need to do is change the LCD Density in the system file from the default number to 170 or higher and reboot. On reboot, the tablet should have the Gingerbread OS' cooler login interface. If you should want to revert for some reason, all you need to do is change that number from the 170 value back to the stock value. You can see a video below that shows the hack in action.
[via Android Community]