Layar Player Now Available for iPhone - Makes Augmented Reality Your Reality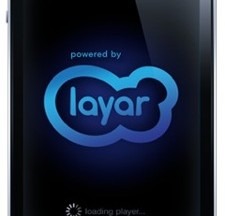 Dutch company Layar has released their Layar Player on iTunes, giving the users the opportunity to experience AR (augmented reality) within their iPhone apps. The tool allows developers to incorporate AR into their apps easily.
"One of the main great features of the Layar Player is that you can launch the power of AR from within the context of your app," says Gerben Klop, product manager of Layar Player. Augmented reality uses your phone's camera, GPS, accelerometer, and gyroscope to "augment" your "reality", place your real world surroundings onto the app itself. The feature allows the app to know where you are, orientation of your phone and your surroundings.
Along with the release of their player, three Layar Player enabled iPhone apps were launched as well – Bing sponsored "Snowboard Hero", the popular game now has a AR feature; "Layar Trade" that allows viewers see recent projects and work from local builders; and third neighborhood improvement app that allows residents post issues, recommendations, and ideas for public spaces on the map.
The Layar Player requires a iPhone 3GS or iPhone 4 running iOS 4.0 or higher.
[Via Layar]