Latest Window 10 preview drops a truckload of juicy features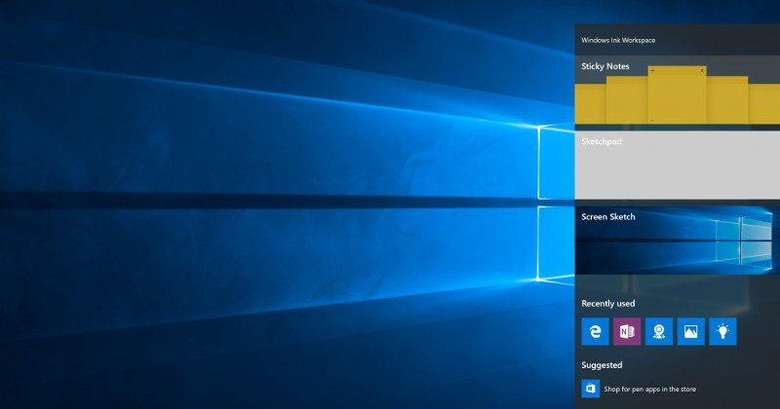 Microsoft is definitely cooking up a lot of delicious treats for Windows 10 users later this summer. Whether you're a fan of the new operating system or not, these changes are designed to not only add new features that could be useful to many users, they also implement much asked for changes and fixes that have marred the Windows 10 experience so far. While the new Windows Ink and Cortana features might delight only a subset of Windows users, the changes to the Start Menu, Action Center, and Taskbar will hopefully resolve some of the gripes uses have been living with since Windows 10 came out last year.
One of the highlights of the Windows 10 Anniversary Update is Windows Ink. Almost ironically, it is also the feature that only a few of those with "active pen" devices will be able to fully appreciate. While there are admittedly already a ton of Windows software, both the regular win32 and the new UWP kind, that utilize a stylus, the experience is naturally still far removed from paper and pen. Windows Ink tries to shorten that gap somewhat by removing a few steps and hindrances so that users can scribble on their Windows devices directly. Sticky Notes might be already a common idea for some, but immediately getting into things like Whiteboard or Screen Sketching for immediate sharing is quite new. Windows Ink was designed for Windows 10 devices with active pens, like the Surface line, in mind and comes default with the latest update. Those without one can still manually enable the feature if they wish to experience it as well.
Changes to the Start Menu, however, will most probably be universal. The biggest change here is how the All Apps section is now more easily available. In desktop mode, the All Apps list is right at the top level of the menu, so you only need to click the Windows icon once, or hit the Windows key, to see all your apps.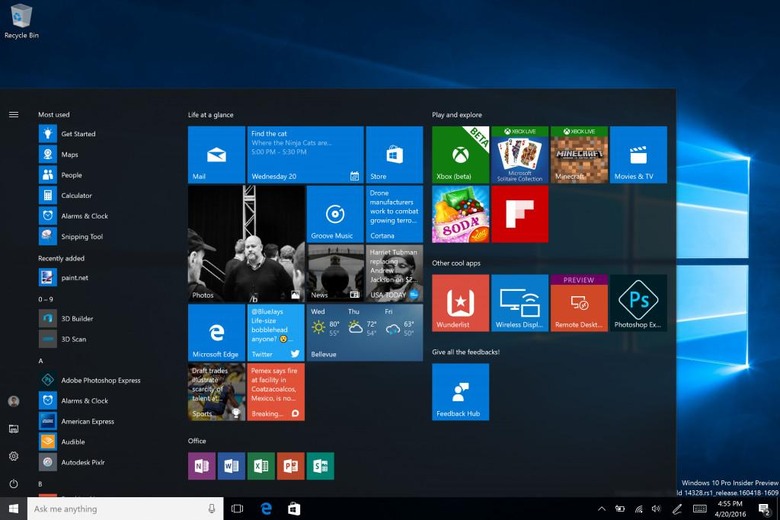 In tablet mode, you'll still need an extra tap or click, but now the app list is arranged in multiple columns for easier searching and shorter scrolling.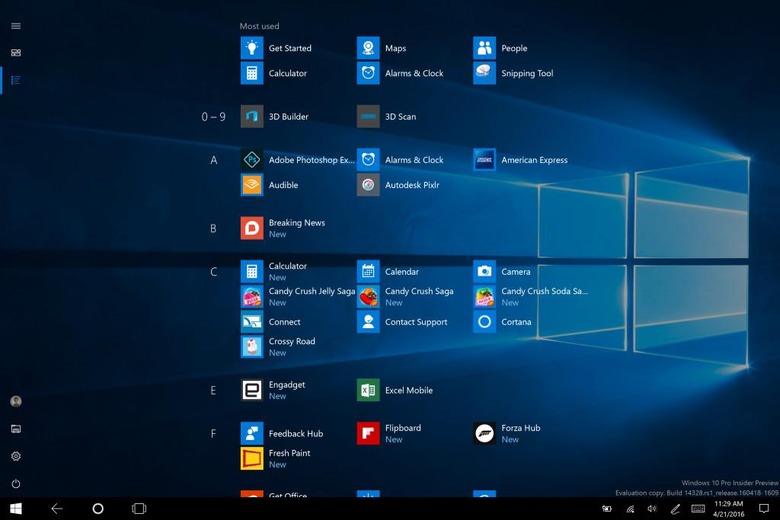 The Action Center was also given a facelift, as indicated in previous leaks and announcements. Grouped notifications for the same app no longer repeats the app icon, which can be annoying visually. Perhaps more interesting is that Cortana now has a special space in the notification list to ensure you won't miss an appointment or reminder.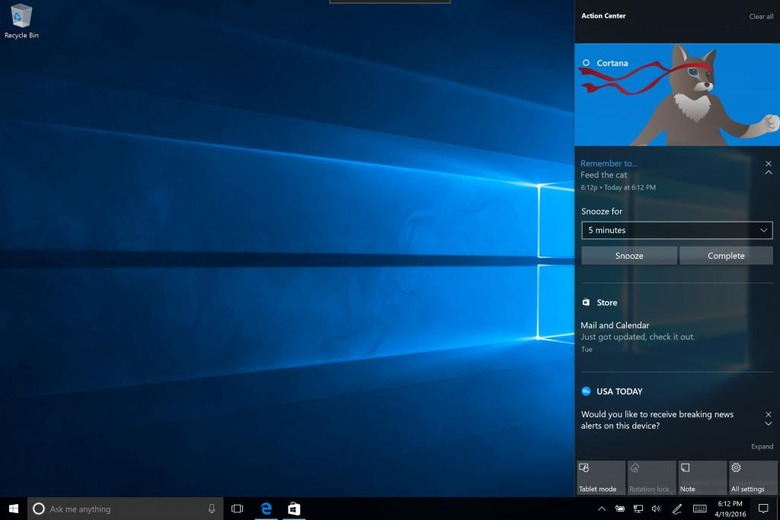 The clock on the Taskbar has finally gotten more useful. More than just showing the date and time in other timezones, it can now also shows your appointments sourced right from your Calendars, no need to open the app just to see what's coming next in a glance.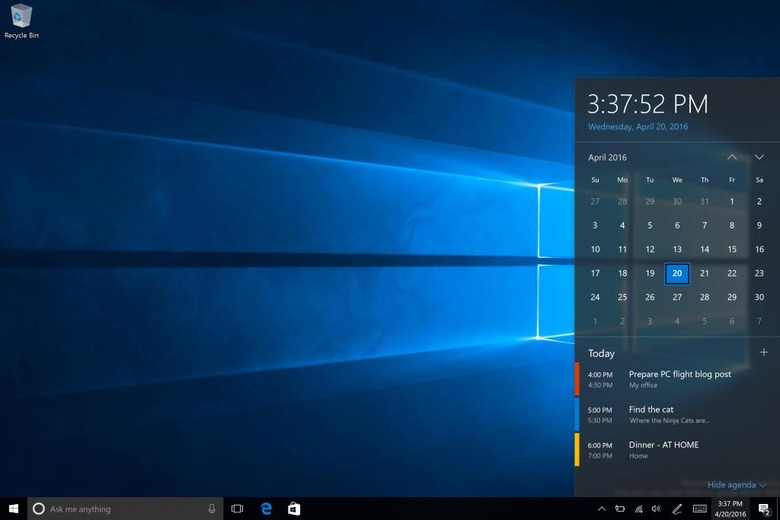 These are really just some of the changes that have arrived in the Insider Preview Build 14328, which will eventually land on all Windows 10 PCs and tablets later this year. Other changes, from completely new behaviors to tiny improvements like taskbar icon badges, are mostly attributed to feedback coming from Windows 10 users, revealing a Microsoft that has truly changed enough to listen closely to its customers and take heed.
SOURCE: Microsoft