Latest Sony Xperia XZ3 leak confirms previous details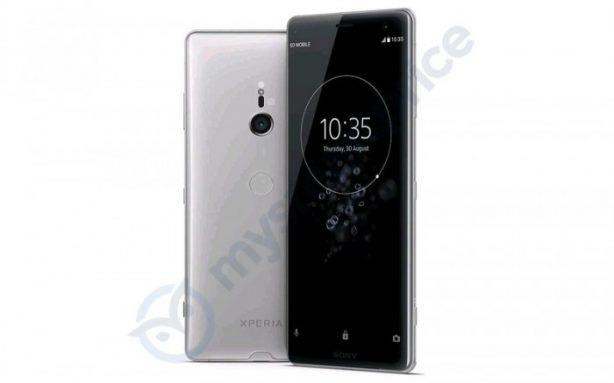 Sony's upcoming Xperia XZ3 smartphone has been the source of leaks and rumors for several months now. But with an expected debut in less than two weeks at this year's IFA event, an image that's believed to be the official product render has gotten loose. The overall look of the device is in line with previous leaked images, and assuming this is accurate, it looks like Sony is bucking two of the biggest trends in Android handsets right now.
The most interesting is that the Xperia XZ3 features no display notch at all. Despite notches appearing on devices from almost every Android phone manufacturer, including LG, Motorola, and soon even Google, the design element remains widely disliked. Instead, the Xperia XZ3's display fits nicely between two mild, but clearly present, bezels at the top and bottom.
The other big surprise is that there's still no dual camera on the rear, something that goes against several previous rumors which have predicted a dual-lens setup. However, a single camera isn't such a let down when considering that Sony's new 48MP sensor is believed to making its debut in Xperia XZ3. It also makes sense that a dual camera feature might appear on a Xperia XZ3 Premium down the line, which is exactly what Sony did with the Xperia XZ2 Premium.
Along with these details, the new image shows a dual-tone LED flash just above the camera, the NFC logo, and a fingerprint sensor in the center of the backside. It's safe to expect Xperia XZ3 will feature a Snapdragon 845 processor on the inside, along with 6GB of RAM and up to 128GB of internal storage. For the rest of the specs, we'll have to wait IFA.
SOURCE MySmartPrice