Latest Sony VAIO AR600 range has media sights on your desktop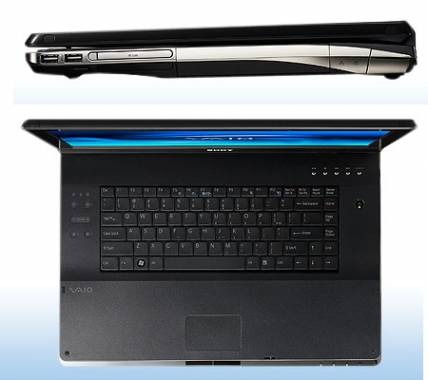 It's difficult to fashion a laptop capable at dragging attention from Apple's slender, expensive-looking (and expensive costing!) MacBook and MacBook Pro ranges, but Sony are obviously hoping to do that with a nicely designed cross-section.  Their VAIO AR600 line may be big-boned and destined for that catch-all "desktop replacement" label, but it looks pretty sexy from the side.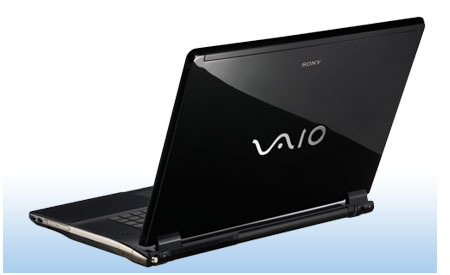 The guts of it aren't bad either, with Sony taking advantage of the extra space to pack in Intel's latest Santa-Rosa platform, with up to a 2.2GHz Core 2 Duo T7500 processor, up to 4GB of lovely, juicy RAM and a separate Nvidia GeForce 8600M GT graphics card with its own 1GB of memory.  It'll need it, to drive the 17-inch, 1920 x 1200 display, which is as comfortable with Blu-Ray (standard on the AR630E and AR690U) as it is with CableCard HDTV (standard on the AR660U and AR690U).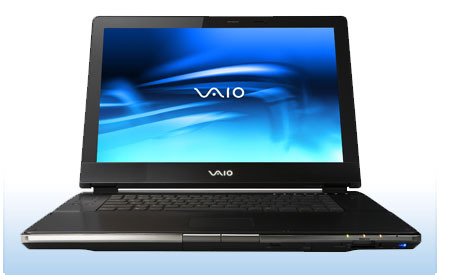 A 320GB hard-drive, HDMI, a/b/g/n WiFi and Bluetooth round out the specs, and there's even a 1.3-megapixel webcam hiding in there just to catch you in your dressing gown.  The three models are priced at $1,700, $2,400 and $3,300 for the AR630E, AR660U and AR690U respectively, and should be available at the beginning of October.
Sony Press Release [via PCLaunches]