Latest No Man's Sky update lets you become a space musician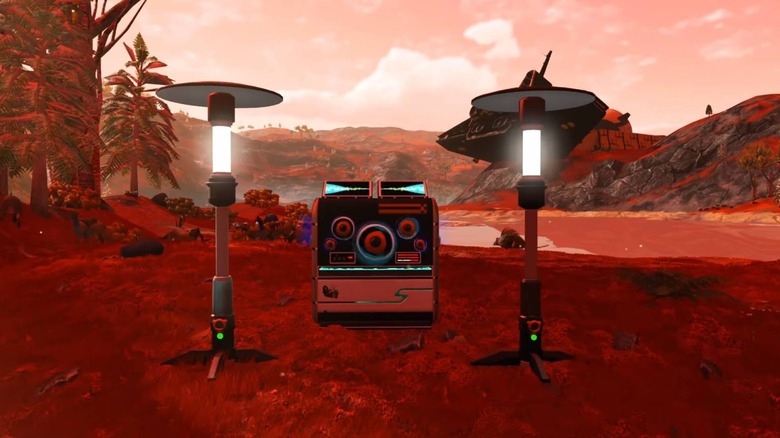 No Man's Sky has already enjoyed a big 2019 thanks to its Beyond update, which launched over the summer and served as a major expansion for the game. Even with that, it seems that the team at Hello Games wants to end 2019 on a high note. That's quite literally the case with a new update that's landing today.
Though this new update doesn't add a whole lot in terms of content, what it does add is something that can players can dig into. That particularly true for players who identify as audiophiles, because this update adds a new base component called the ByteBeat Device. Hello Games previewed the ByteBeat Device today in the trailer you see below.
Essentially, the ByteBeat Device is something that players can use to make music. Those who don't have a musical bone in their body may still want to place and power the ByteBeat Device in their bases, as it'll play music and sound without any input from players. Those who do have something of a musical inclination, however, might find that the complexities of the ByteBeat Device are worth diving into.
You can start to edit the tunes that are procedurally generated by accessing the Sequencer UI, which allows you to modify a song's melody or drums. There are other panels that you can use to tweak things like octave, key, or tempo. Those who want more control over the music a ByteBeat Device can create can use the Advanced Waveform UI to "fine tune the mathematical operators at the heart of their sound."
One ByteBeat Device can be synchronized with others by snapping them together, or it even integrated with other base parts. So, depending on the level of control you want, you could use these devices to create entire compositions. You'll find the ByteBeat Device in update 2.24, so give it a download and take it for a spin. You can find full patch notes for version 2.24 over on the official No Man's Sky website.