Latest 'Avengers' clip gives an intimate look at Ultron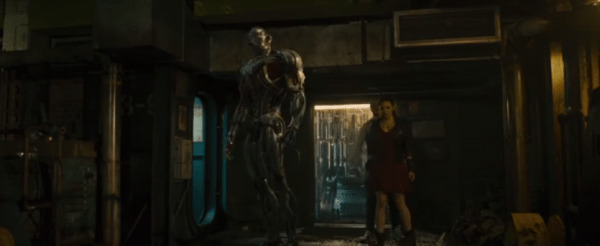 The premiere of Avengers: Age of Ultron is growing near, and ahead of its arrival we're seeing more clips and sneak-peaks of the movie surface. It was only a couple days ago when we saw an actual clip from the movie, and now another has been revealed, this time being posted on Marvel's own YouTube account. It focuses on Ultron, giving the most intimate look we've had at him to date, and as with the other recent video, this one is a clip from the movie, not a trailer.
Depending on your definition of a spoiler, this could definitely be one — it gives about a minute of actual footage from the film, and though Ultron is the focus, we see Iron Man and some of the others as well. Proceed no further if you don't want any part of the film ruined for you.
"Ah junior, you're going to break your old man's heart," Iron Man says, and such starts the trailer. There's some pithy humor and minor trash talking between the antagonists and the Avengers. Ultron monologues, but it doesn't last very long before Iron Man escalates it into a battle. From there the clip switches over to a brief trailer, and we get some looks at a lot of things we haven't seen thus far.
Avengers: Age of Ultron will be arriving in theaters on May 1, and if it follows in the footsteps of its older sibling, it'll prove to be popular. This isn't the only movie Marvel has in the pipeline — we've recently heard more about Captain America: Civil War, for example, and there's Doctor Strange in the pipeline, among others.
SOURCE: YouTube