Star Wars Gift Guide 2015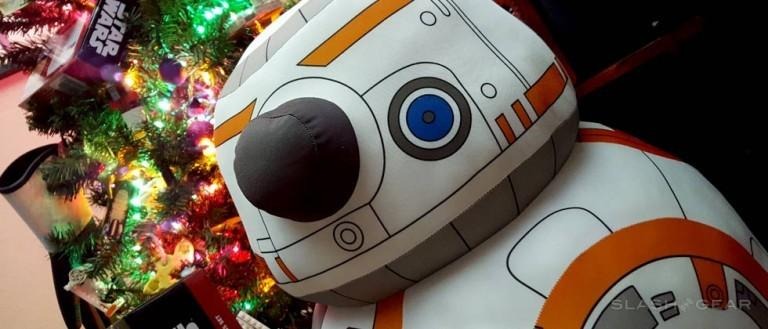 Today we've got a tree-full of Star Wars gift ideas for the absolute last minute – that's right now – before the end of the holiday season. This guide doubles as a "everything you missed" guide for the Star Wars fan. Oddities and stuff you never knew you needed. Electronics, Star Wars takes on essentials, and a selfie stick. And action figures. Don't you EVER forget action figures when it comes to Star Wars merchandise.
When we sent out the call to merchandise groups of all sorts, the folks at ThinkGeek sent their whole stash! At the same time, they DO have the raddest assortment of Star Wars electronics or otherwise basic household essential exclusives on the web today – so it worked out well. That said, we've also got a few other bits and pieces we'd have had on the list no matter what – like Band-Aids.
The main attraction here is a life-sized stuffed plush BB-8. This is a 2-foot tall, 18-inch diameter piece of work. It's massive. The head is comically large while the body is film-accurate (mostly). This BB-8 weighs in at 5.5 pounds and is a ThinkGeek exclusive.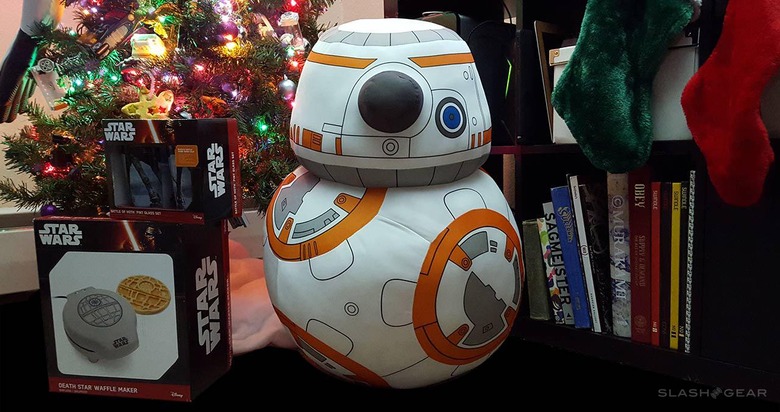 If there's one item on our list that we'd have to mark "absolutely delightful above all others", it'd be this gigantic plush.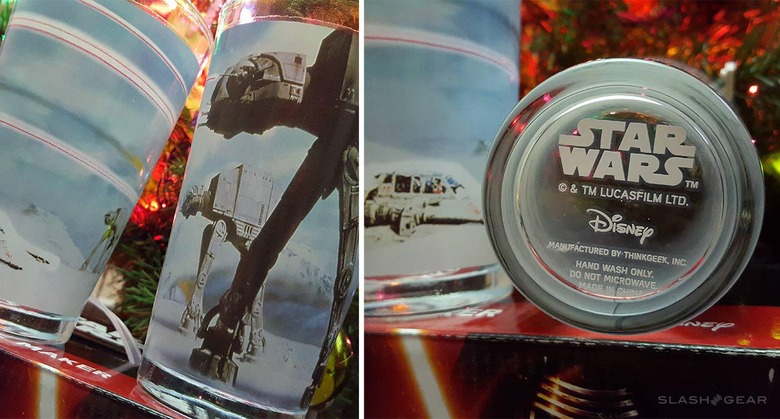 Next, what you've got here is a Battle of Hoth pint glass set, the set of which reveal blaster bolts and a snowspeeder when the glasses get cold. This is another ThinkGeek creation and exclusive.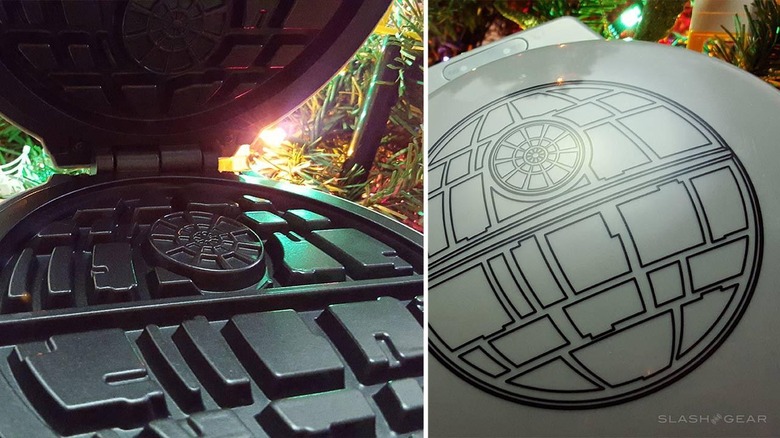 Below our glasses is no less than a Death Star Waffle Maker – NOTICE, on this particular gift, you're going to have to wait. Think of it as a holiday "here's the receipt, expect the gift soon" sort of deal. You'll be making 7-inch wound waffles with two section in February of 2016. This is also a ThinkGeek exclusive.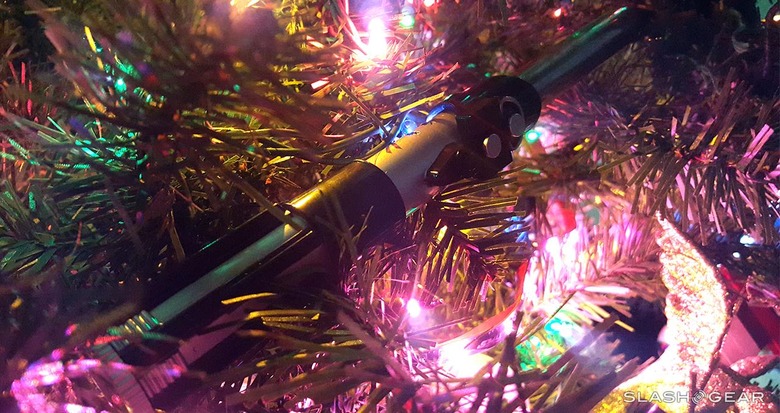 This extreme oddity is a Star Wars Lightsaber Selfie Stick. You'll lock your phone in on the far end, extend the pole, and press the ignition button on the lightsaber hilt to take a photo. Like the real deal. This device is – as you may have guessed – a ThinkGeek exclusive.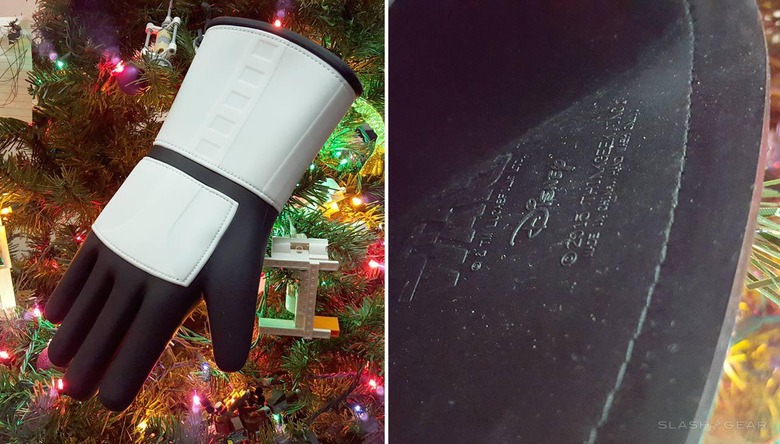 The glove you see here is no ordinary mitt. This is a Stormtrooper Silicone Oven Mitt – made to take out the cookie pans. This mitt is massive enough for even the largest of hands, but bendable enough for some of the smallest. This mitt is another ThinkGeek exclusive.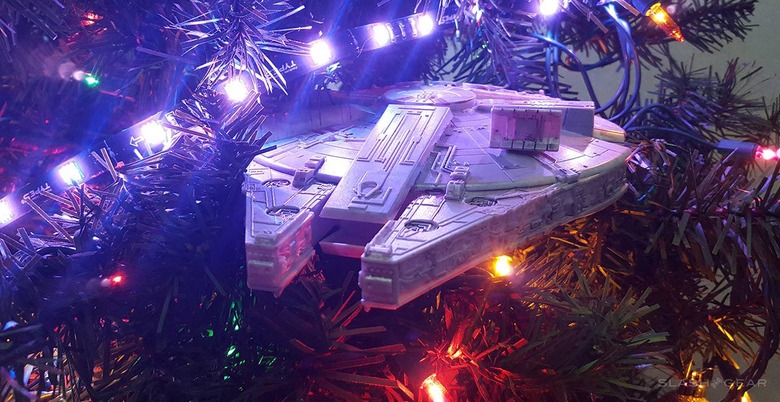 The Millennium Falcon you see here can be found at ThinkGeek as well, but is made by iHome. This device goes by the name "Star Wars Episode VII Millennium Falcon Bluetooth Speaker."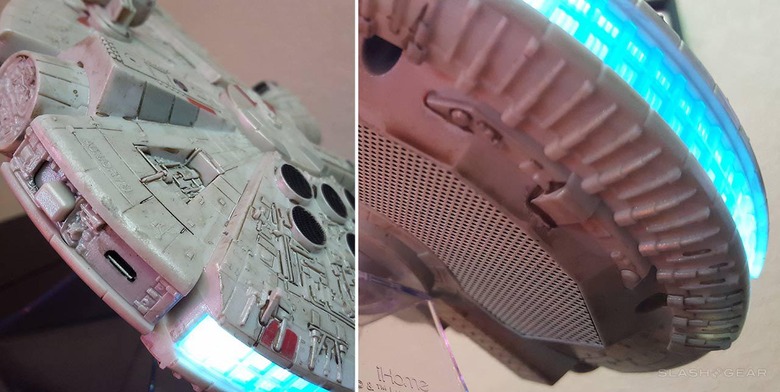 Despite the basic name, this speaker is a beast – it's able to blast sound LOUD. We use it at home to center the sound from our television to the couch after bedtime for the kids – it's perfect for that.
For everything on this list that comes from ThinkGeek, you'll want to head over to ThinkGeek's Star Wars collection page. There you'll find greatness.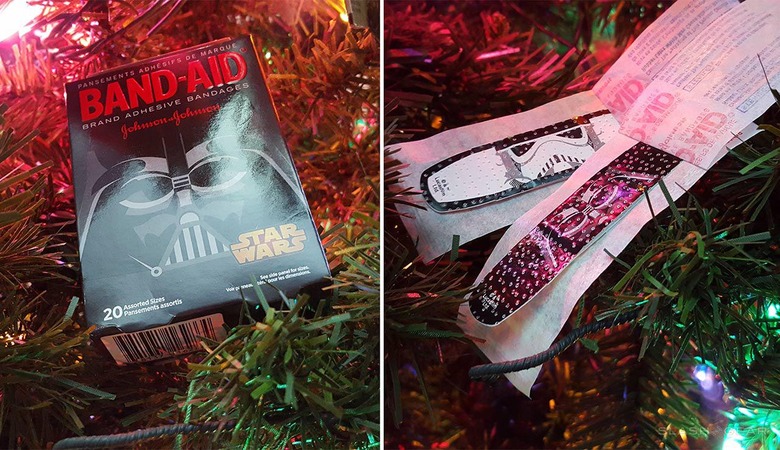 The tiniest of items on our list is a box of Star Wars Band-Aids. You're going to be able to find these in any department store basically anywhere inside the United States – and they're not going to be sold out. AND everyone uses Band-Aids.
As a Star Wars fan and a father, I can guarantee you a set of five boxes of Star Wars Band-Aids to cover the entire year of 2016 would be much appreciated.
For any Star Wars fan – absolutely any Star Wars fan – Star Wars action figures are a basic necessity.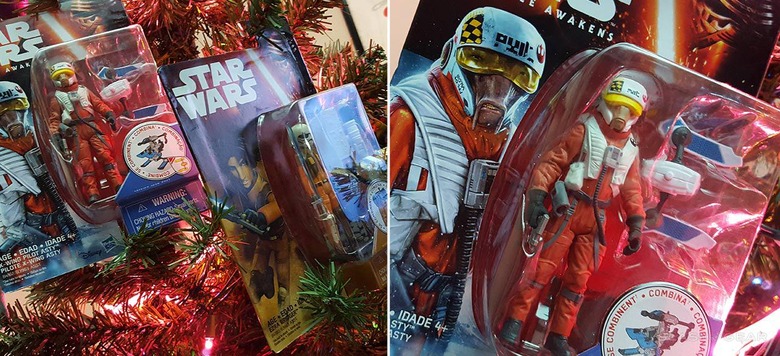 If you're aiming to grab a gift for a friend who's also a Beastie Boys fan, you're going to want to pick up this figure specifically – his name is Ello Asty. In the film, his helmet reads "Born to ill" in Aurebesh – he's a direct reference to J.J. Abrams love of the B-Boys.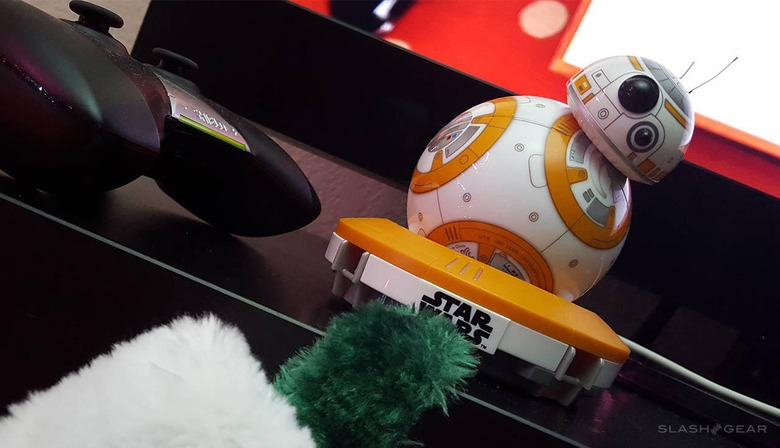 Last but not least – certainly not least since he's our favorite Star Wars toy of all time – is BB-8 by Sphero. Read our full BB-8 by Sphero Review to learn all about this masterpiece.