Laptop Cases From EDotSquare Is Just For The Girls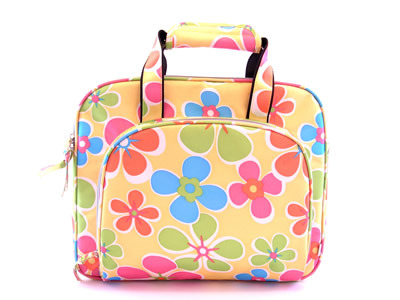 I've been in active search for a decent laptop bag that isn't outrageously priced. I of course need something that is casual and not the typical boring laptop case. Heaven forbid I blend in at all. This laptop case from EDotSquare might just be my new favorite.
These adorable cases come in five different colors, all with the same design. My favorite is the yellow shown here. The bag will hold up to a 14" laptop, which is perfect for my 13" MacBook (which came today). I love the pockets on the front to keep all of your gadgets organized. Some of the lower priced cases don't bother with extra pockets, so that's a major bonus.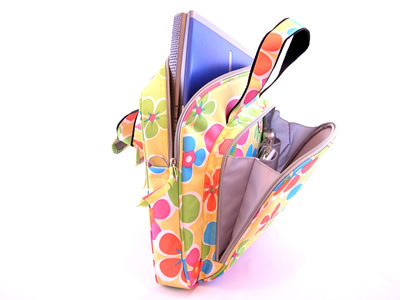 The case will only set you back $54.95, which is a decent middle ground compared to some of the other cases.