Land Rover Explore Outdoor Phone is as rugged as an SUV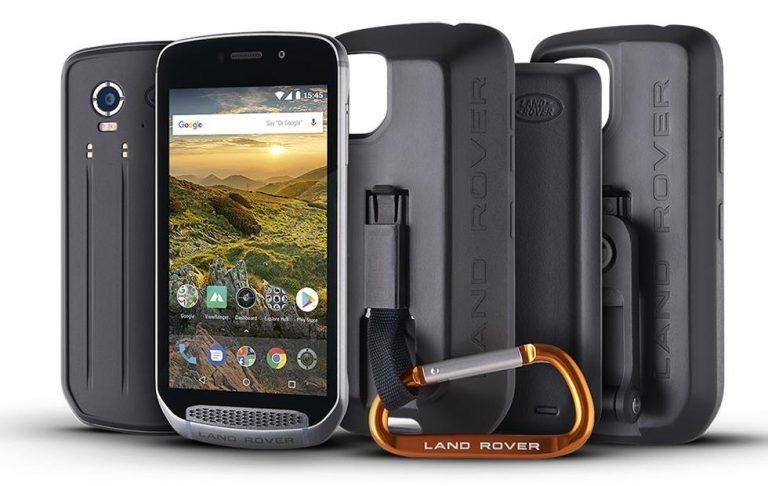 There is no shortage of car makers who lend their names and their aesthetics to smartphones. Many of those, however, are not only expensive but are sometimes just as fragile. In that regard, the Land Rover Explore is a class apart. Made by the Bullitt Group together with Land Rover, the Land Rover Explore phone is built for the great outdoors and has both the design and the features to match your off-road SUV. Preferably a Land Rover, of course.
The Land Rover Explore is pretty much your rugged Android phone in the same tradition as the likes of the recently launched CAT S61, among others. With a fitted screen protector and the TPU protective case, the Explore can survive falls from a height of 1.8 meters. And while its IP68 rating is already impressive, it impresses even more by being resistant even to salt water. And yes, the screen is usable even with wet or gloved fingers.
Inside, the Land Rover Explore runs on a MediaTek Helio X27 chip. Not exactly the latest but at least part of MediaTek's premium line. There's 4 GB of RAM and 64 GB of storage, which is not your usual fare among rugged phones. There's a 5-inch Full HD screen and, surprisingly, a 16 megapixel main camera paired with an 8 megapixel selfie shooter.
Taking inspiration from the Land Rover Discovery SUV, the Explore Outdoor Phone is loaded with software features to accompany you on your great adventure. The Outdoor Dashboard offers instant access to weather and sensor data while Explore Hub suggests other apps that may be of interest to the user. With the Adventure Pack that adds a 3,600 mAh battery and GPS patch antenna, the Explorer can take advantage of ViewRanger's Skyline AR topographic mapping as well.
All of that for 649 EUR, roughly $800, starting in April which already includes the Adventure Pack. Admittedly a hard price tag to swallow when you can get a more or less rugged flagship phone like, say, a Galaxy S8 Active for just a little more. Then again, you wouldn't be able to boast that your phone comes from the same cloth as your SUV.