Land Rover Defender pedal car aims at the young

Over the years we have some very cool SUVs come from Land Rover with some aiming at the luxury set and others at the hard core off-road crew. The Land Rover Defender is one of the most capable off-roaders on the planet and Land Rover has announced a new version of that Defender.
This is a pint size version aimed at wooing drivers to Land Rover well before they can legally drive. More specifically, it's a bespoke pedal car. Yes, a child's pedal car. The bespoke pedal car is on display at Frankfurt and will go into production with the well-heeled child being able to get theirs in mid-2016.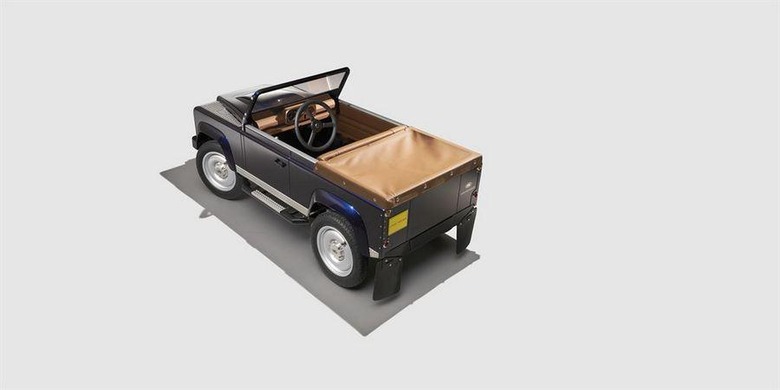 I say well-heeled child because you could buy a real 4x4 for the same £10,000 that Land Rover wants for this pedal car. The toy is hand made in the UK and styled to commemorate the legacy of the HUE-166.
The toy uses a rolled-edge aluminum frame and has an individually numbered chassis and personalized number plate. It comes in the same Loire Blue that can be found on the standard Defender color palette. The car can be pedaled forwards and backwards and has a parking brake. The seats are trimmed in leather and the steering actually works.
SOURCE: Land Rover