Lamborghini's latest Aventador has a rubber obsession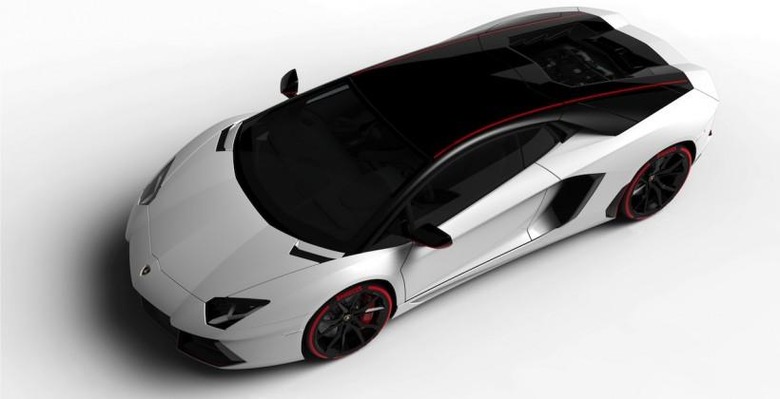 What the world needs, Lamborghini has decided, is an Aventador with a pinstripe. Thus we have this, the Aventador LP 700-4 Pirelli Edition, a special series celebrating not only the Italian supercar's 700 HP power, but the role Pirelli tires have played in getting all that power down to the road over the years. Set to hit forecourts for a lucky few drivers in early summer 2015, the new cars – available in Coupé and Roadster forms – keeps the V12 of the "regular" Aventador, but dresses it up in a sharp new suit with two-tone color scheme.
On the outside, there are two color options. Buyers can opt for a matte black roof, pillars, rearview mirrors, engine hood, and the front, rear, side, and moving air intakes, along with a choice from six glossy finishes for the remainder of the body (Giallo Spica, Rosso Mars, Bianco Isis, Nero Aldebaran, Grigio Liqueo, and Grigio Ater).
Alternatively, there's glossy black for the upper parts of the car and the air intakes, paired with one of four matte finishes for the rest (Bianco Canopus, Nero Nemesis, Grigio Adamas, and Grigio Titans).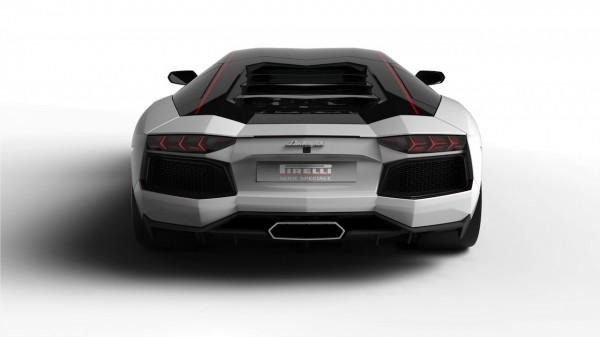 Either way, there's a red pinstripe running the length of the car, and red Pirelli logos. The engine hood is transparent, while the compartment inside is carbon.
Glossy-black 20/21-inch wheels wear, unsurprisingly, Pirelli tires, again with red logos, and there are matching red calipers.
Inside, there's black Alcantara with red contrast stitching, an internal pinstripe, and leather inserts to the doors.
Performance is 0-62mph in 2.9 seconds and a top speed of 217mph. Orders are being taken now – you'll have to ask if you want the price – and Lamborghini isn't saying quite yet how many it'll be making.