Lamborghini Urus to pack a 4.0L twin-turbo V8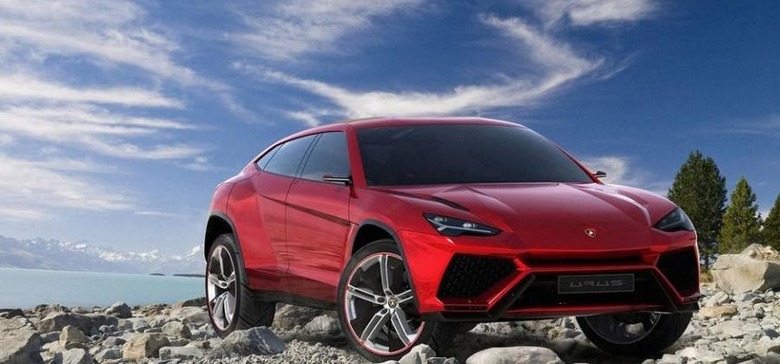 Say the name Lamborghini and most will think of exotic sports cars that have a V10 or V12 heart. You might not think about SUVs, even though Lambo made one back in the late '80s to early '90s called the LM002. Lambo has a new SUV in the works and this one is called the Urus and while you may be hoping for a V10 or V12 under the hood, Lambo has other plans.
The Italian automaker has confirmed that the Urus SUV will be powered by a twin-turbo V8 engine. The engine will displace 4.0L and exactly how much power the engine makes we don't know. Anything with the Lamborghini name on it will need to make serious power and the Urus is sure to do that.
Likely competition for the Urus will be the Bentley Bentayga making around 600hp. Porsche also makes high-end sporty SUVs. Lambo promises that the Urus will be the fastest SUV in all the land, which is a lofty goal.
The timeframe for the Urus to be unveiled is late 2017 or early 2018. Lambo execs promises that the Urus will be a true Lamborghini, likely meaning bonkers acceleration and a high top speed.
SOURCE: Road and Track