Lamborghini Urus SUV will be the only plug-in hybrid in the Raging Bull line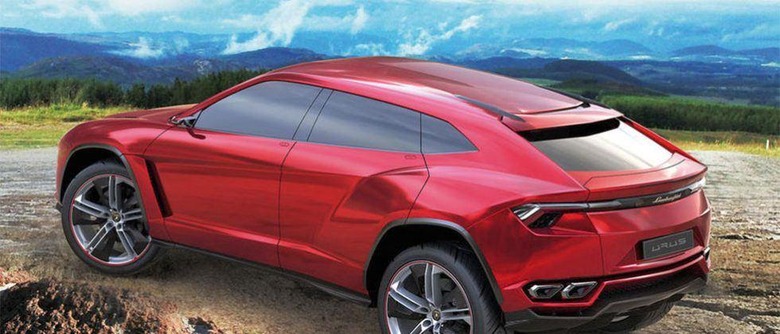 Many sports car makers are going to hybrid drivetrains not so much for fuel economy, but to improve performance in many cases. The hybrid drivetrain allows for sports cars to be tuned with an electric assist for low end performance while the engine can be tuned to high-end performance. Lamborghini has stayed away from this trend for the most part and confirmation has been made that the coming Urus SUV will be the only plug-in hybrid in the Lamborghini line.
The Urus will be the first SUV from Lambo since the chunky cool LM002 departed back in 1993. The car is expected to debut and go on sale in 2018 and will share a platform with the Audi Q7 and Bentley Bentayga. Lambo plans to fit the Urus with a fancy 48V-powered active anti-roll suspension.
A plug-in hybrid version of the Urus will be offered along with a version packing a twin-turbo V8 displacing 4.0L. I'm not the only one who was hoping for a V12 to magically appear under the hood. Lambo R&D chief Maurizio Reggiani said that the Urus will be the only plug-in hybrid in the line and that Lambo will keep the naturally aspirated engines for all its other cars.
Regiani says that the Urus needs the turbos because big torque is required for an SUV. It appears that Lamborghini is working hard on handling for the SUV. Reggiani says, "We want to be a leader here and have a chance to change the rules of the game." Big efforts are being made on power, weight, and aerodynamics for the Urus because Reggiani says "handling is a function" of those aspects of the Urus.
"The design [of the Urus] is pure Lamborghini," said Reggiani. "It has evolved considerably since the [2015] concept and the finished car is much better inside and out."
SOURCE: Autocar